In the Latvian Parliament, the debate over who will be given the status of a war veteran (the speech about the Second World War) has almost ended. The Seimas Commission approved a new statute providing for the assignment of such status. The bill states that officially veterans in Latvia recognize both those who fought on the side (as a part) of the Red Army, and those who fought on the side (as a part) of the troops of Hitler's Germany.
It is reported that the status of veterans of the Second World War will actually be deprived (under Latvian law) of those residents of the republic who were not citizens or permanent residents of Latvia before 1940.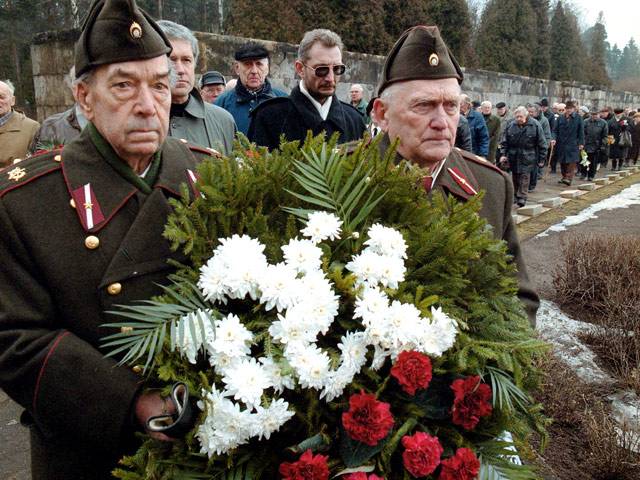 Thus, the bill automatically excludes virtually all non-citizens from the status of veterans.
Radio station
Baltkom
cites the statement of the chairman of the opposition party "Consent" who voted against the bill. The name of parliamentarian is Boris Tsilevich.
From the statement of the Latvian politician:
The commission approved the bill in the second reading, certain changes are still possible. The main problem is that those people who have the status of a non-citizen or citizenship of another state do not fall under this bill. There is no exact calculation of how many people can claim this status. Those calculations that are there are unreliable - because war veterans are in their old age and they are getting smaller every year. When the law comes into force, it will not apply to anyone. In addition, no financial payments or benefits of the assignment of veteran status does not provide. Therefore, our party believes that this is a political decision.
In the commission of the Sejm decided to all those who fall under the action of the new legislative act, to issue badges and certificates.