Ukrainian experts continue to actively discuss the explosion at the entrance to the office of the TV channel Espresso. Recall that as a result of the explosion, a deputy of the Verkhovna Rada of Ukraine Igor Mosiychuk was injured, two people were killed. One of the dead - Lieutenant Colonel National Police Mikhail Mormil. The material of the Ukrainian press states that this particular person was closer than others to the scooter, on which the explosive device was fixed. This pushes the experts to the version that the attempt was not planned at all on Mosiychuk, who, after being delivered to the clinic, immediately announced the "trace of Moscow" and "Kadyrov personally".
In the air of "Gromadska Radio", criminologist-lawyer Anna Malyar cites the following arguments:
If there is an encroachment on a particular person, then the explosives are placed in the vehicle in which that person will drive. If this explosive is enclosed in a moped, motorcycle, etc., it is planned that a person will pass by. The video shows that at the time of the explosion, the deceased who lived in this house (M. Mormil) is closest to the epicenter. And Mosiychuk himself was at a certain distance.
According to the painter, if they wanted to encroach on Mosiychuk, the explosives would be fixed on his car, and therefore the people's deputy was simply an accidental "victim."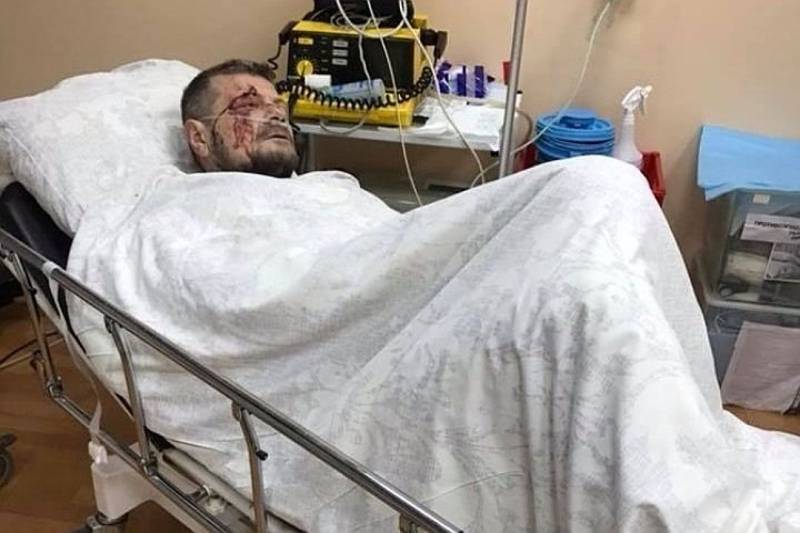 Recording from surveillance cameras showed that just before the explosion, Lieutenant Colonel Mormil was walking in the direction of his entrance. And at that moment three people came out of the building: political analyst Bala, deputy Mosiychuk and his guard Kushnir, who were starting to move in the opposite direction.
The examination showed that the explosive was not activated automatically, but with the help of "human intervention" - that is, the explosion was deliberately carried out at the moment when Mormil passed by the scooter.
Friends and acquaintances of the lieutenant colonel stated that recently the lieutenant colonel received threats from unknown persons.