Representatives of the Liberal Democratic Party offer their version of how the country should meet the centenary of the October Revolution 1917 year. Today, Deputy Chairman of the Duma Committee on Education and Science, Boris Chernyshov, representing the Liberal Democratic Party of Russia, said that the body of Vladimir Lenin must be interred. At the same time, as Deputy Chernyshov noted, the body should be transferred from Red Square.
The question of the position on the expediency / inexpediency of giving the body of Lenin to the earth was asked by the journalist RIA
News
. Boris Chernyshov's response was:
It is high time. The ideologists of all the upheavals and ideologies of victims and disasters that occurred in Russia should, of course, not lie in the center of the great capital of a great state that unites
historical
era, from our imperial tradition to the present. It is strange purely aesthetically and ethically when in the center of the city there is a cemetery, where people walk, where they conduct all the events.
A deputy from the LDPR faction proposed to re-bury Lenin's body at the "state cemetery".
Continuation of the thinking process of the State Duma deputy:
In just a few weeks, there will be a skating rink there (on Red Square), people will ride, music will flow from all speakers, people will rejoice. Therefore, it is high time to transfer Lenin from the Mausoleum, finally, from the center of Moscow. And another moment is our cultural, religious moment, connected with the fact that the body of a deceased person should rest in a grave, in the ground, and not lie on the screen in everyone's glass sarcophagus.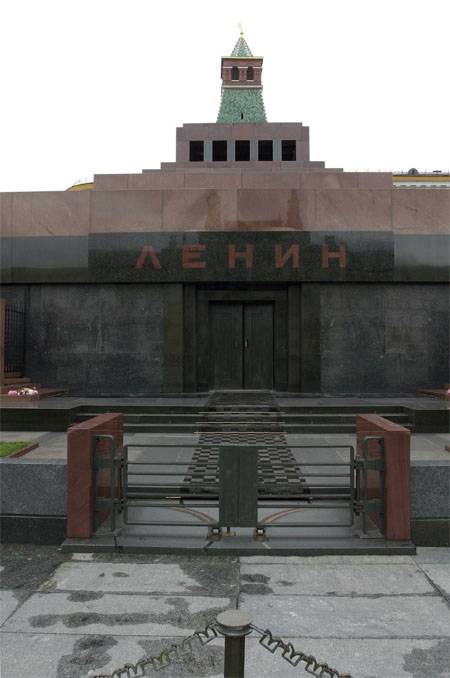 Further, Chernyshov said that everyone who is buried in Red Square (near the Kremlin wall or in the Kremlin wall itself) "should be interred in the cemetery". From the statement of the deputy chairman of the Duma education committee:
They all, I think, also deserve that, by all traditions, by all customs, to be devoted to the earth ... And to Stalin. All so that Red Square becomes a place where people get information about the country, spend time, attend major events, such as book fairs, ordinary festive fairs, and do not walk around the cemetery. This, of course, many can not please.
The question from a journalist can be considered provocative, if only for the reason that the topic of "giving or not giving" to the land of Lenin's body always causes heated debate. At the same time, the deputies themselves are not averse to voice judgments that a priori will cause a wide public response.
Apparently, all problems have been solved in Russian education a long time ago if for the deputy chairman of the parliamentary committee on education and science the question of "the need to rebuild everyone from Red Square" suddenly became a matter of almost primary importance.