The United States wants to see Syria united, but for President Bashar Al-Assad there is no role in the government, the rule of his family is coming to an end, US Secretary of State Rex Tillerson said after meeting with UN special envoy for Syria Staffan de Mistura in Geneva.
The United States wants (to see) a whole, united Syria without any role of (president) Bashar Assad in the government
- quoted Reuters by Tillerson.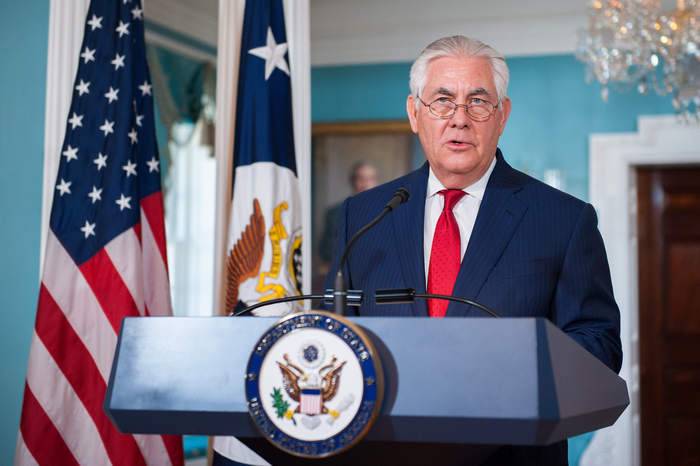 The Assad family rule comes to an end, the only question is how can this be accomplished
- The US Secretary of State said, adding that Russia had contacted an unreliable partner.
Tillerson also announced the US commitment to the resumption of the Syrian peace settlement.
Tillerson did not bypass his attention and the successes of the Syrian army in fighting the IS * (prohibited in Russia), saying that the Syrian army owes this support to the Russian forces from the air.
The only reason the Syrian forces achieved success is the air support they received from Russia - Tillerson quoted Reuters