Russian President Vladimir Putin held a meeting with senior officers and prosecutors on the occasion of their appointment to higher positions or assigning them new ranks. The President touched upon the topic of countering terrorism in Russia. This, in particular, was about the work of the Federal Security Service.
A statement by the head of state is quoted by the Kremlin press service:
Terrorism remains among the main threats in Russia and around the world. This year, Federal Security Service officers prevented 43 from crimes of a terrorist nature, destroyed dozens and detained about 800 members of gangs, eliminated 66 of terrorist and extremist cells.
Vladimir Putin also noted successful counterintelligence work. According to the president, in the first half of this year alone, 200 persons suspected of collaborating with foreign intelligence services were identified. Also, the activities of 30 personnel intelligence officers of foreign countries in Russia have been suppressed.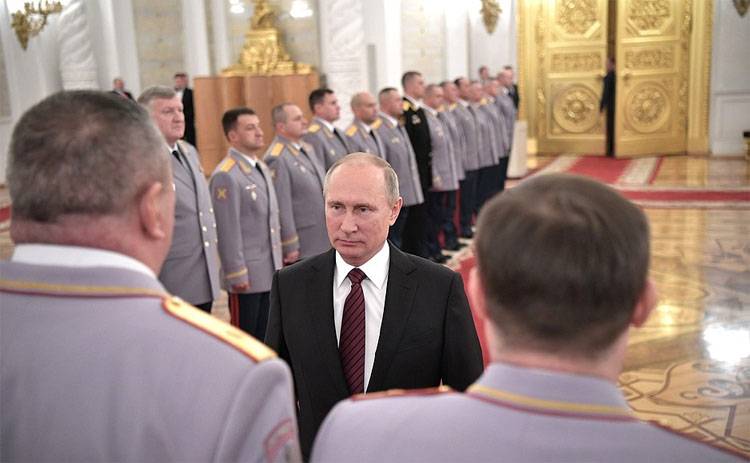 According to the president, the ability to not only analyze the current situation, but also to predict what may happen in various regions of the world in the future, is very important.
The president:
(It is necessary) to evaluate all the factors and risks in terms of threats to the security of our country.
Separately, the head of state thanked the Russian servicemen participating in the antiterrorist operation in Syria for their courage, professionalism and bravery.