The Bulgarian Ministry of Defense publishes a report on significant problems in the implementation of the project for the purchase of a multipurpose modular patrol ship for the country's Navy. If initially seven companies expressed an interest in the project, then in the end "with interest" there was only one left. This is reported by the Bulgarian press.
The submission states that the heads of four companies stated that they could not provide their proposals, and two others stopped responding to requests from the Bulgarian military department.
In this situation, the Bulgarian military department is reportedly ready to work with a single sentence. The statement of the commander of the naval forces of Bulgaria Mitko Petev:
In accordance with the rules of the project of investment costs, if there is even a single offer, it should be considered, its evaluation should be carried out.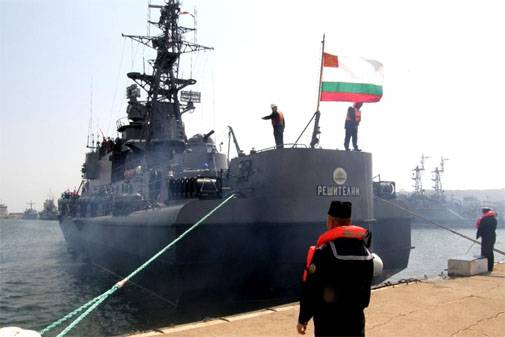 The photo - Corvette "Decisive" Bulgarian Navy (built by the USSR)
This assessment is carried out not only by the Bulgarian Ministry of Defense, but also by the Ministry of Economy and the Ministry of Finance.
Estimated as the technical side of the issue, then the proposal for the total cost of implementing the project of the patrol ship. Earlier in Bulgaria stated that the proposal for military construction is one of the companies of the Netherlands. It was reported that the Bulgarian Navy is going to acquire two new patrol ships in the coming years.