The US Air Force Command has entered into an agreement with Sierra Nevada Corporation (SNC) and Embraer Defense and Security to supply six additional Super-Tukano A-29 turboprop light combat aircraft of the Afghan Air Force.
Thus, the total order for the supply of A-29 Afghan Air Force increased to 26 units. Delivery dates are not disclosed yet. According to SNC, the production of aircraft will begin immediately at the plant in Jacksonville (Florida).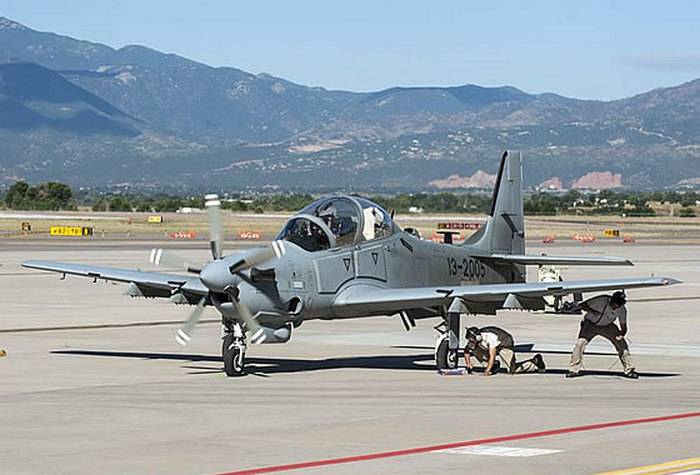 According to Jane's Defense Weekly, the purchase of additional A-29 will require training in the US of nine pilots and 20 technicians in addition to 30 pilots and 90 technicians who are already trained in the 81 fighter squadron at Moody Air Base (George line) . In connection with the additional order of aircraft, the completion of the training program for Afghan pilots and technicians will be extended from December 31 2018 to December 31 2020 of the year.
Now the Afghan Air Force has an 12 Super Toukano in combat. Another seven A-29s are at Moody's airbase and are used to train Afghan pilot instructors. One "Super Toukano" crashed at Moody 6 airbase in March of this year. The remaining aircraft of the first batch are expected to arrive in Afghanistan by the end of 2018.
A-29 are actively used from four bases in Afghanistan and provide support for operations against illegal armed groups throughout the country, reports
TSAMTO
.