Developed by the private enterprise KB Modern
aviation
Technologies »the CP-10 miniature aircraft with a reverse sweep of the wing is a unique product that seems to have found success, writes The Nationlal Interest. The article is provided by the portal.
Political Kaleidoscope
.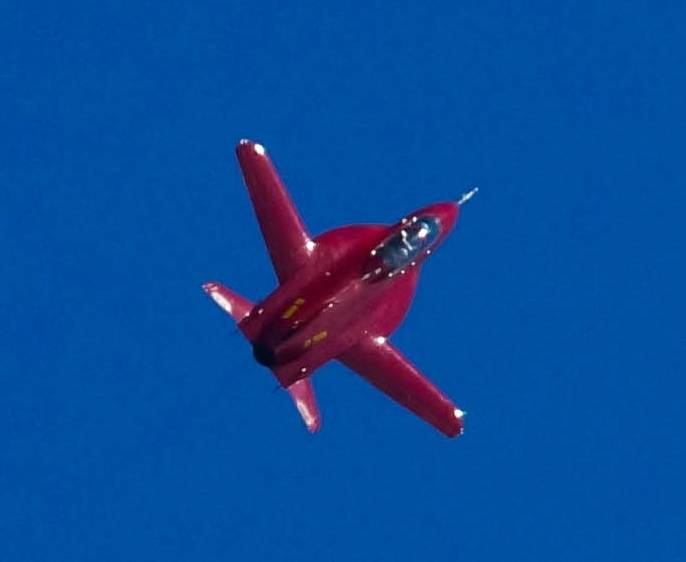 According to the American magazine, the Russian air forces "intend to acquire dozens of CP-10 as a replacement for their
fleet
training aircraft L-39 "Albatross".
The CP-10 debuted earlier this year at the MAKS-2017 air show. "The machine is simple and not expensive, and should become some kind of intermediate flight simulator to fill the gap between the main training aircraft Yak-152 and modern jet Yak-130, which is also capable of performing combat missions," the article says.
CP-10, apparently, is quite capable aircraft with excellent handling at high angles of attack, the newspaper notes. "This is achieved thanks to backward-swept wings. The technology itself was first tested on the secret deck fighter Su-47 "Berkut" in 1990-ies. The glider of the aircraft is able to withstand 9G overloads, and also has a high thrust to mass ratio due to its engine Motor Sich AI-25TL, 3,860 pounds of thrust, "the author writes.
However, soon the Ukrainian engine will be replaced by a similar AL-55 produced by NPO Saturn, he said. The Russian engine, which was originally developed for the Indian training aircraft HAL HJT-36 Sitara, will be 3,880 pounds.
"Meanwhile, KB Modern Aviation Technologies began working on an unmanned version of the CP-10, called the AR-10" Argument ". The unmanned aircraft is designed to perform all tasks - from intelligence to strikes against ground targets, "the publication said.
The author points out that the successes of KB Modern Aviation Technologies "in the first place" demonstrate the development of private innovative technologies in Russia. " This is evidenced by a solid contract, first issued by the Russian military department to a private aviation enterprise.