October 26 on the territory of the Gomel region as part of firing tests successfully conducted combat launches of the upgraded version of the MLRS "Polonaise",
сообщает
Ministry of Defense of the Republic of Belarus.
Excellent results of combat shooting confirmed the unique possibilities of this.
weapons
with a new long-range missile. The flight route of the rocket was calculated over deserted and sparsely populated areas of the country and was adjusted throughout its length.
- said in a statement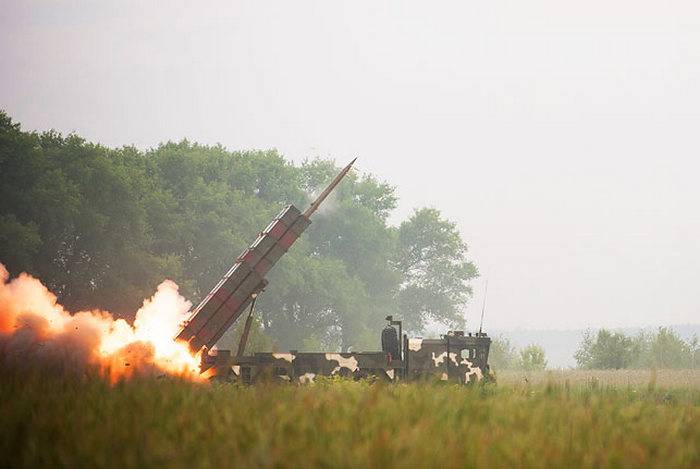 Missiles with great capabilities hit the assigned targets and confirmed the stated tactical and technical characteristics in terms of range and accuracy. After the upgrade, the missile system allows you to hit designated targets within a radius of up to 300 kilometers
- added to the MO of Belarus.
The long-range multiple-launch rocket launcher system "Polonaise" was created by Belarusian organizations of the defense sector of the economy and corresponds to the best world analogues. Missiles of one Polonaise MLRS combat vehicle are capable of delivering accurate strikes against eight targets simultaneously, and the deviation from the given coordinates at a maximum distance does not exceed 30 meters. Such accuracy, together with other advantages, allows this missile system to solve many combat missions that are characteristic of operational-tactical missile systems and bomber
aviation
.
According to the Ministry of Defense of the Republic of Belarus, in the future it is planned to bring the upgraded system of "Polonez" salvo fire into service of the missile forces and artillery of the Armed Forces of the Republic of Belarus, which will significantly increase their ability to solve a wide range of fire tasks.