The Industry Development Fund (FER) is going to give the Kalashnikov Concern a loan to develop a new civilian rifle
weapons
: Saiga MK-107 carbine, Tiger hunting rifle and Biathlon sporting rifle, reports
Kommersant
.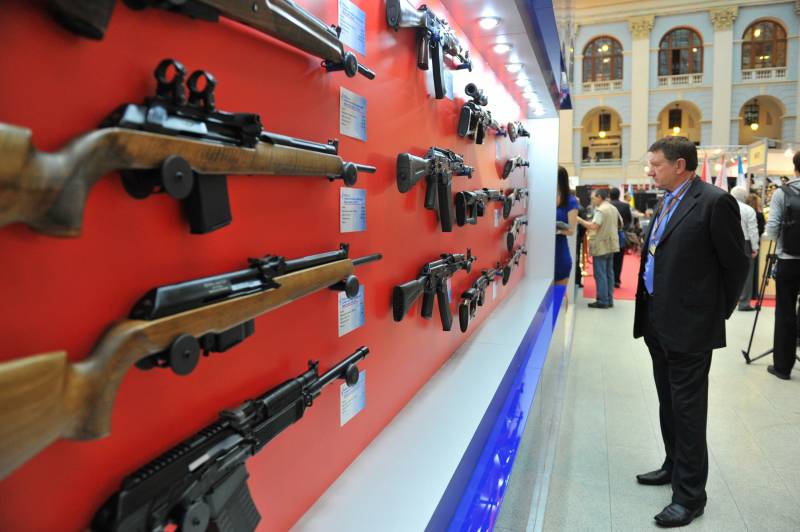 The entire project is estimated at 678 mln. Rub., From which the FRP loan will be 67 millions.
The Fund confirmed the information, noting that this is the first project approved by the FER that "aims to diversify the enterprises of the military-industrial complex".
MIC enterprises have a huge technical and production potential, but for its implementation in new civilian production there are often not enough investments
- said the head of the Foundation Roman Petrutsa.
He stressed that "Kalashnikov" faced a "high level of equipment wear and a lack of capacity to expand the production of civilian small arms."
We are considering the opportunity to apply for more capital-intensive projects aimed at civilian production in the framework of the "Conversion" program,
said Kalashnikov general director Alexey Krivoruchko.
It is reported that "with the involvement of the FRP loan, the enterprise will produce three types of civilian weapons: the Saiga MK-107 (self-loading hunting carbine with balanced automatics), the Tiger (a hunting weapon created on the basis of the Dragunov sniper rifle), and the Biathlon "(sports rifles for biathlon)".
Part of the production is planned to be exported to the CIS countries, the Middle East, Africa and Asia.
According to a newspaper source, given the diversification of Kalashnikov's production (the concern now produces not only small arms and Vortex-1 guided missiles, but even drones and boats) "civilian weapons do not play a key role in building an order portfolio." However, the rejection of this direction will lead to the loss of a leading place on the market and will be perceived by the American side as a result of the effectiveness of the sanctions.