The Ministry of Labor and Social Protection of the country made a proposal to reduce the quota for foreign workers. The draft says that for Russia there is enough quota for workers with a foreign passport in the amount of approximately 140,4 thousand people. This is more than 20% below the bar that operates in the country today.
The government portal provides the text of the explanatory note to the initiative:
The amount of quotas for issuing work permits to foreign citizens is proposed to be approved in the amount of a specific need for 2018 year - 140 423 work permits.
The document notes that the proposal is consistent with the position of the interdepartmental commission. The commission includes representatives of various structures, including the Ministry of Finance and the Ministry of Economic Development.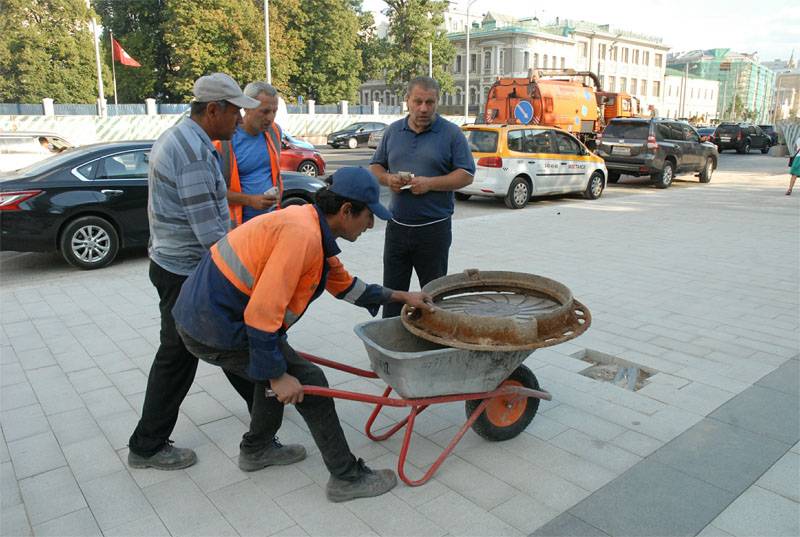 At this stage, the document is reportedly undergoing anti-corruption expertise.
Today in the Russian Federation there are over 8 million labor migrants. This is despite the fact that the annual quota does not exceed 170 thousand people. The largest number of guest workers is traditionally from the countries of Central Asia: Uzbekistan, Tajikistan and Kyrgyzstan. Also in Russia are working citizens of Moldova, Ukraine, Azerbaijan and countries of the so-called foreign countries, including Turkey, the Philippines, etc.