The Chelyabinsk Tractor Plant (LLC ChTZ-URALTRAC, part of Uralvagonzavod), under a contract with the Russian Defense Ministry, mastered the technology of welding armor plates for B12 tractors. The car will receive an armored cabin, hood elements, fuel tank and other components, reports
press office
enterprises.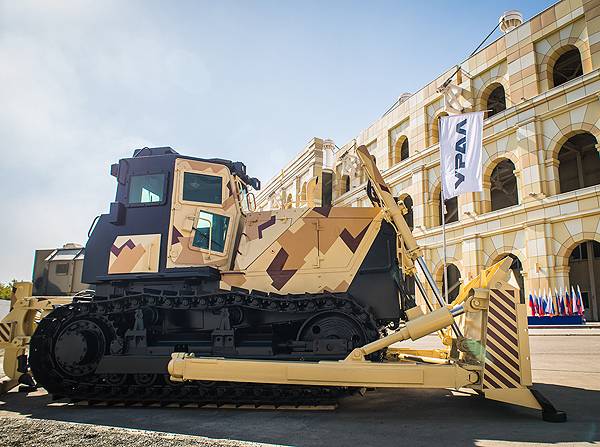 According to the information, "the technological operation of welding armor plates is conducted by a so-called intermittent seam: five centimeters forward, then from the other side five centimeters towards the first seam."
This is necessary to avoid overheating of the metal. "The work is carried out with the help of semi-automatic devices and requires special care and strict quality control. The main test is on armor hardness, for which a special hardness tester is used. A series of measurements is done on all major details, which ensures reliable control, "the release says.
Enterprises performing welding works with heavy-duty special steels in the country can be counted on fingers. Our welders have been specially trained by specialists with extensive experience in similar work,
told the head of the assembly and welding shop Ivan Motorin.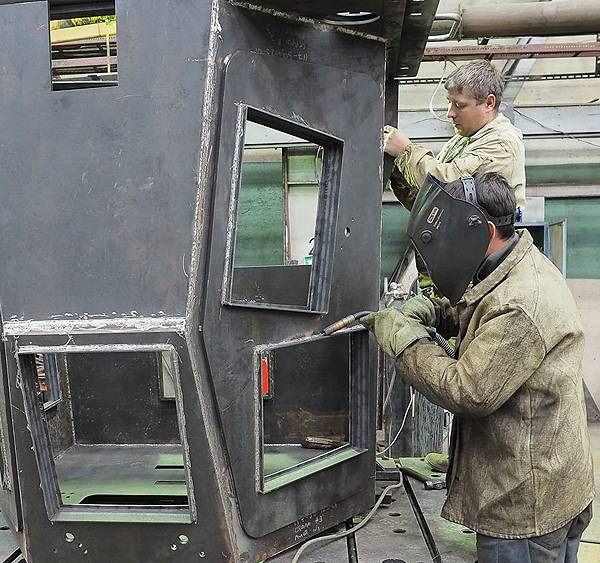 The B12 armored bulldozer was presented at the Army-2017 forum.
According to the press service, "an armadillo tractor aroused great interest among representatives of a number of foreign armies and the Russian military, as in contrast to the bulldozer units used in the troops, which were created on the basis of the chassis
tank
, has a lower price, high efficiency and a long service life. "