The State Duma adopted in the first reading a bill allowing men aged from 18 to 27 years, who had previously been recognized as restricted to military service for health reasons, to call them into the army, if after medical re-examination they were considered fit, reports
TASS
.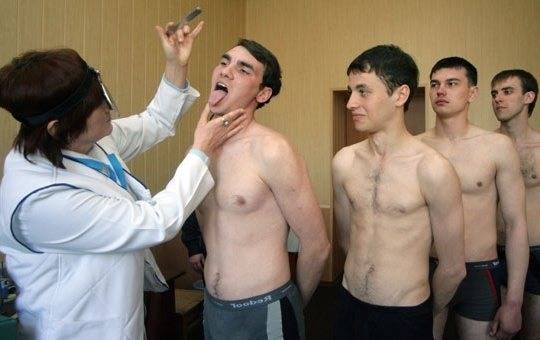 The initiative was submitted to the lower house of parliament by senators headed by Viktor Ozerov, chairman of the Federation Council's defense committee.
"The draft law proposes to establish that male citizens aged from 18 to 27 years exempted from military service as restricted to military service due to their state of health and enrolled in the reserve are entitled to undergo a medical re-examination. If the said citizen is recognized as fit for military service or fit for military service with minor restrictions, he is transferred by the military commissariat to military registration of citizens who are not in reserve, and can be called up for military service, "the explanatory note says.
The project developers explained that many of those recognized as being limited to military service "after treatment and undergoing medical re-examination are considered fit (including with minor restrictions)".
However, according to them, "at present the call of these citizens is not provided for by the legislation of the Russian Federation".
At the same time, the senators note, "a significant number of requests from such citizens are sent to the military commissariats and the legislative bodies asking for consideration of the possibility of a medical re-examination" in order to get into military service.