Russia sent to the Donbass 70-th automobile convoy with humanitarian aid, reports
RIA News
message of the press service of the Emergencies Ministry.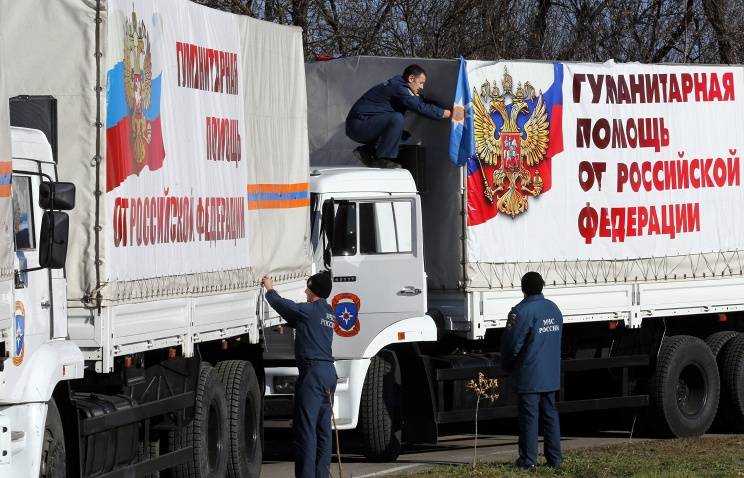 In 04.00 Moscow time, the 70-th column of the EMERCOM of Russia with humanitarian aid for Donbass came out of the Don Rescue Center of the Ministry of Emergency Situations towards the Russian border. She is carrying more than 400 tons of humanitarian supplies for residents of Donetsk and Luhansk regions, including children's food packages, medicines, medical equipment and fiction,
said in a statement.
As before, the convoy will proceed to the state border at the checkpoints "Donetsk" and "Matveyev Kurgan" to go through all customs procedures in the prescribed manner, and then continue to the destination - Donetsk and Lugansk.
"Experienced rescue drivers who drove dozens of humanitarian operations around the world during their work are driving the car. Also in the structure of the column are physicians and technical staff, ready if necessary to provide on the road timely assistance to drivers and staff accompanying the goods, "- said the press service.
The previous humanitarian convoy arrived in Donbass on September 28. According to the approved schedule, the next convoy to go to the self-proclaimed republics in November.
From August 2014, the EMERCOM of Russia sent 69 convoys to Donbass, which delivered more than 71 thousand tons of vital cargo to the residents of the republics.