Former US President Bill Clinton gave an assessment of the North Korean threat and the Russian threat. According to him, the United States has two problems: the DPRK and Russia. And this is "serious."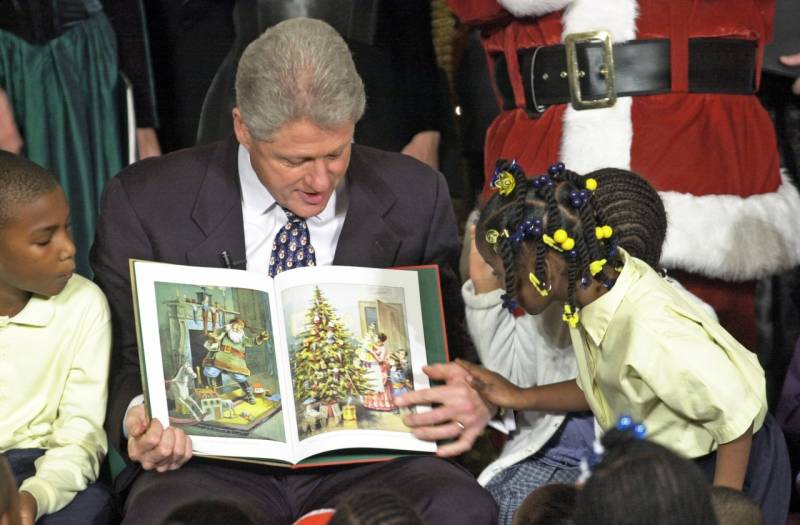 Bill Clinton states: "Russia attacking our whole system is serious". That is, Russia is attacking "our entire system" (American), and this is "serious."
The words of the former US President leads the channel
CBS News
.
According to Mr. Clinton, the United States democracy should move forward, but it faces threats. The ex-president singled out two main threats, two problems: North Korean and Russian.
Further, having forgotten about the Koreans, the former US president switched to the Russians and delved into the enumeration of evidence of Russia's attempts to influence the US presidential elections in 2016.
"What they are actually trying to do is not just winning the election," he said. "In fact, they [the Russians] are trying to litter the sources of information so strongly that any difference between fact and fiction, truth and lie will disappear."
Earlier, Senator R. Burr, a Republican from North Carolina, said that the intelligence committee had uncovered evidence of attempts by the Russians to create "chaos at every level" during the presidential election of 2016 of the year. The Committee for Intelligence, along with other investigations, found evidence of Russia's attempts to "crack and publish political materials, to take advantage of the vulnerability of the electoral system of twenty one states". In addition, the use of paid advertising on social networks by Russians to further promote "ideological" attitudes in the United States during the presidential election of the 2016 year is reported.
"And then this whole crowd of autocrats will come and say:" So, you will no longer be able to receive truthful information, and since you don't know if two or two or four or five will really become unthinkable to have true democracy, "he concluded Bill Clinton's own speech.
* * *
Apparently, Bill is still so depressed by the defeat of his wife in the elections that took place almost a year ago that he still cannot recover. So he paints a picture with black colors: they say, the Russians have so deeply wedged into American democracy that they even run the multiplication table in the heads of the people of Washington and New York.
What kind of democracy is it that is falling apart from some kind of "paid advertising on social networks"? And why does the USA wage wars all over the world, if one can achieve one's own way?
Observed and commented on Oleg Chuvakin
- especially for topwar.ru