RIA News
, referring to US information sources, reports on the statement made by Pentagon representatives regarding F-35. The department said that the US Air Force Commission revealed serious problems associated with insufficient amounts of oxygen for the pilots of the 5-generation aircraft. These problems, as noted, are still not resolved.
We are talking about a series of reports from pilots operating the F-35. The reports state that the pilots show symptoms of oxygen starvation during flight. Flight incidents are called "physiological episodes".
Until now, as stated, the main problem of the deterioration of the pilots' state of health has not been identified. According to one version, such a problem (cause) is a direct decrease in the oxygen level in the blood - hypoxia, on the other - an excessive level of carbon dioxide in the blood (hypercapnia, as a particular case of hypoxia). Causes such as decompression sickness, dehydration and even lack of sleep in individual pilots are also considered.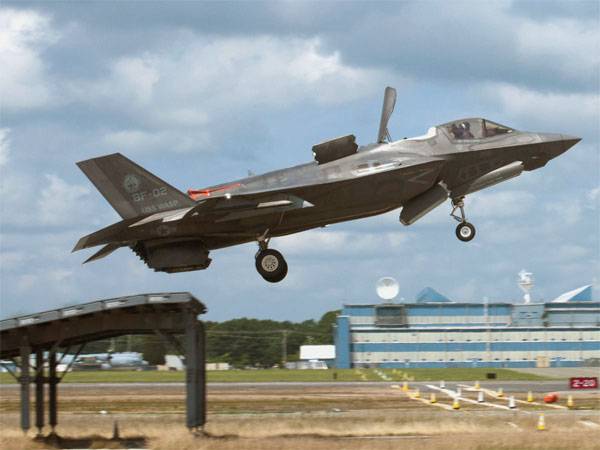 It is noted that in the previous years of operation of the F-35 in the USA, 10 cases of the mentioned symptoms were detected in pilots. And for an incomplete 2017 year - also ten. It is noted that the number of complaints is growing, and the problem that is being worked on by both doctors and technical specialists is far from being resolved.
The fact that a special commission cannot reveal patterns of a sharp deterioration in the condition of F-35 pilots also adds complexity. Only one pattern - the largest number of appeals received from the pilots of the Luke airbase in Arizona this summer. However, the reason for this is simple - during this period, the largest number of training flights on the F-35 took place at the air base.