US President Donald Trump decided to tell citizens about the benefits of good relations with the Russian Federation. According to Trump, if relations were not at a dead end, in which they actually remain today, there would not have been such an acute crisis in relations with Pyongyang. From Trump's statement on the TV channel
Fox
:
I think the situation with the DPRK would be easier if the United States and Russia had a better relationship. We need to conduct a full-fledged dialogue with Russia and China.
Recall that for the first time in more than a quarter of a century, American strategic bombers were placed on full alert. Several of them are located in South Korea. Trump himself has repeatedly stated that if North Korea continues its nuclear missile tests, it will "be destroyed." In response, the DPRK leader Kim Jong-un said that the United States had actually declared war on the country, and described Trump himself as a "crazy old man."
Earlier, Russia and China jointly proposed a way to de-escalate the situation on the Korean Peninsula. In particular, mutual concessions from Washington and Pyongyang were supposed: the United States and South Korea would stop conducting joint exercises near the borders of the DPRK, and Pyongyang would freeze nuclear missile programs. In Washington, this option was called unacceptable.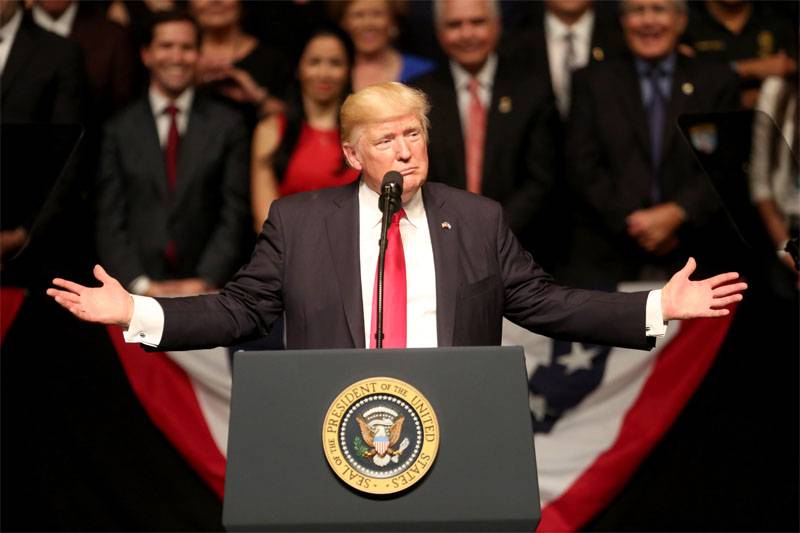 Now Trump is trying to find an excuse, stating that if relations with Russia were better, then the problem around North Korea would have long since taken the path of de-escalation.