Fresh reports from Syria report that the Syrian government army, with the support of
aviation
VKS of the Russian Federation to the southeast of the province of Deir ez-Zor. The offensive goes along the channel of the Euphrates. The main goal is access to the border with Iraq, a site in the Syrian Abu Kemal region where ISIS fighters (* banned in Russia) are used to transfer from Iraq to Syrian territory.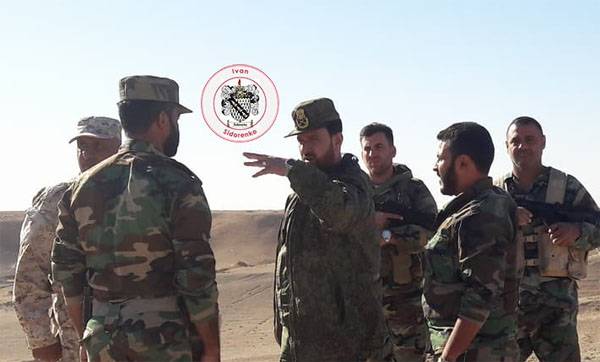 Over the past 24 hours, it has been possible to advance approximately two dozen kilometers along the Euphrates, freeing seven settlements in its valley. Among the settlements from which Igilovites were knocked out, such as Subaikhan and Abu-Hamam. At this minute, Syrian troops are already less than 70 km from the Iraqi border.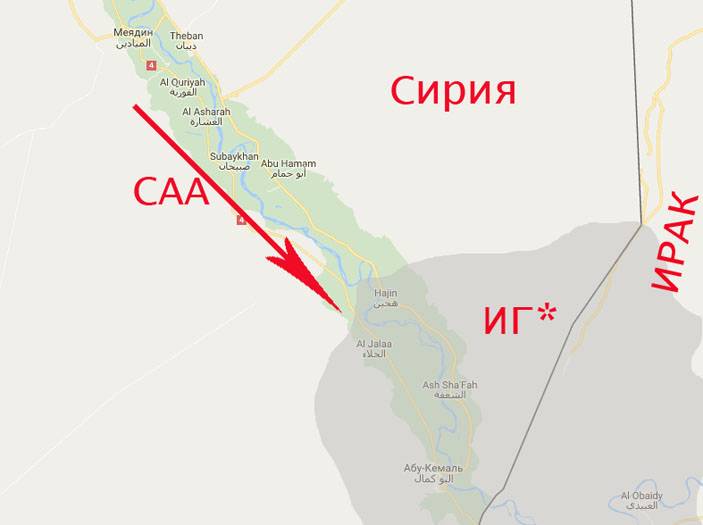 Several other oil fields have been taken under control.
The main blow of the CAA is aimed at the direction of the border Abu Kemal, which before the outbreak of the war was one of the agricultural centers flourishing in Syria. In its vicinity were located the country's largest cotton fields.
Active advancement became possible after the igilovtsy had recently suffered significant damage in the area of ​​one of the key cities of the Deir ez-Zor province - the city of Meyadin.
The command of the CAA states that the border with Iraq in the area in the channel of the Euphrates will come under the control of government forces by the end of this week.