On the website of the Naval Institute of the United States Navy information was published that the Marine Corps had tested the HIMARS multiple launch rocket system for the possibility of firing from a ship.
The M142 HIMARS (High Mobility Artillery Rocket System) is a highly mobile tactical-missile artillery system. It was created at the end of 90's by Lockheed Martin Corporation in partnership with BAE Systems and is serially produced from 2003. HIMARS was developed on the basis of an FMTV (Family of Medium Tactical Vehicles) chassis weighing 5 tons. The basic ammunition for M142 are MLRS missiles (М26, GMLRS, AT-2 and others) with a range of up to 70 km.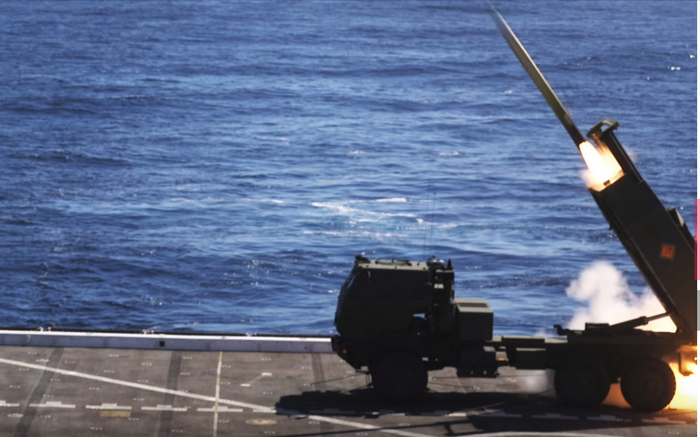 The test results should have provided an answer to the question of whether HIMARS can hit targets with guided missiles when fired from a board ship. As a target, an anti-aircraft defense system was selected, located on an island located at a distance of 70 km from the launch point. According to the military command, the target was successfully destroyed.
The rocket was launched from the deck of the amphibious transport dock USS Anchorage (LPD-23) of the San Antonio type (the vehicle with the rocket launcher was located on the ship's helipad). The command of the US Marine Corps indicates that previously the Marines needed to land on the shore, equip firing points, and only after that use rocket artillery, but now they will be able to destroy targets along the way to them, reports
"Warspot"
.