Today, the Ukrainian press comes out with a material that talks about the extradition of Ankara's convicted leaders in Russia to the banned organization Inter-Crimean Crimean Tatar People. We are talking about the deputies of the extremist structure - Ilmi Umerov and Akhtem Chiygoza. This information confirms the notorious Mustafa Dzhemilev.
Recall that less than a month ago the court of Simferopol sentenced Ilmi Umerov to two years in prison for appealing to separatism. The main evidence was the video of the ATR channel, in which Umerov called for a violation of the territorial integrity of the Russian Federation.
Ahtem Chiygoz was sentenced to 8 years in prison for organizing riots.
It is stated that Chiygoz and Umerov were first taken to Anapa from Simferopol, and from there they were sent by plane to the capital of Turkey. If you believe Dzhemilev, the issuance of "Medzhlisovtsev" took place after the visit of the President of Turkey to Ukraine.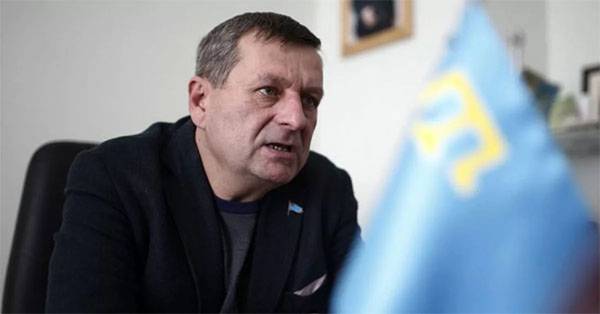 A strange judgment about cause-effect relationships on the part of Mr. Dzhemilev. What could have changed the fact that Erdogan visited Ukraine if Chiygoz and Umerov were serving sentences for crimes committed in Russia?
It is noted that Chiygoz and Umerov did not ask for pardon of the Russian president.
In Ukraine, the release of Chiygoz and Umerov was reserved. Apparently, many people remember how they waited for the release of Nadezhda Savchenko, and what the release eventually led to. And a considerable number of users of the Ukrainian segment of social networks expressed bewilderment why Umerov and Chiygoz did not immediately go to Kiev.