Landing at a high angle and at a very short distance was shown on Wednesday by 20 Il-76 aircraft at the airport in Ulyanovsk. According to the commander of the military transport
aviation
(BTA) of Russia, Lieutenant General Vladimir Benediktov, this most complicated technique was called "Afghan call" from transport pilots.
Crews of two BTA regiments landed in the same transport order at shortened intervals with a maximum gradient (angle) of descent. The so-called Afghan approach was developed in the years of (war in - approx.) Afghanistan and was successfully used to prevent the destruction of an aircraft from the ground by enemy air defenses
said Benedict.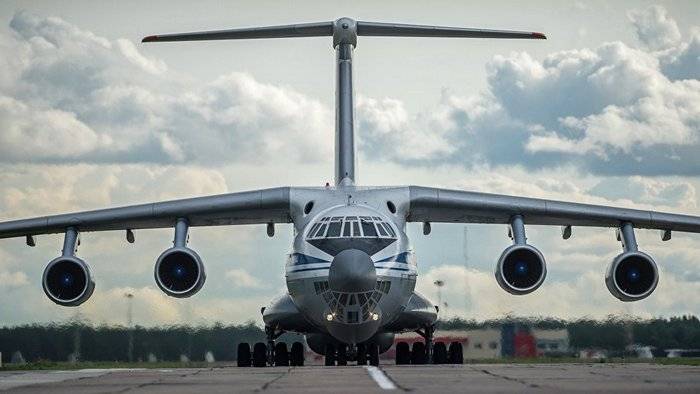 "Afghan entry" requires real skill and maximum concentration from the pilot, the commander said. Aircraft weighing about 190 tons is reduced at the limit of its capabilities, with a large roll. Benedict pointed out that such flights should be carried out in clear weather, but on Wednesday, despite the clouds, the crews successfully coped with the task.
This is one of the most intensive methods of taking off and landing. There are certain remarks in the course of the exercise, but I can responsibly say that BTA is "on the wing" today. It is most gratifying that in the crews are young pilots who fully fly along with experienced pilots
- stressed Benedict.
He noted that the landing of the aircraft in Ulyanovsk was carried out without prior preparation. According to him, such intensive landings have not yet been made at this airport,
TASS
.