Cuban law enforcement officials called science fiction statements by Washington about some "acoustic attacks", which resulted in Havana allegedly injured 24 American diplomat, reports
TASS
with reference to Reuters.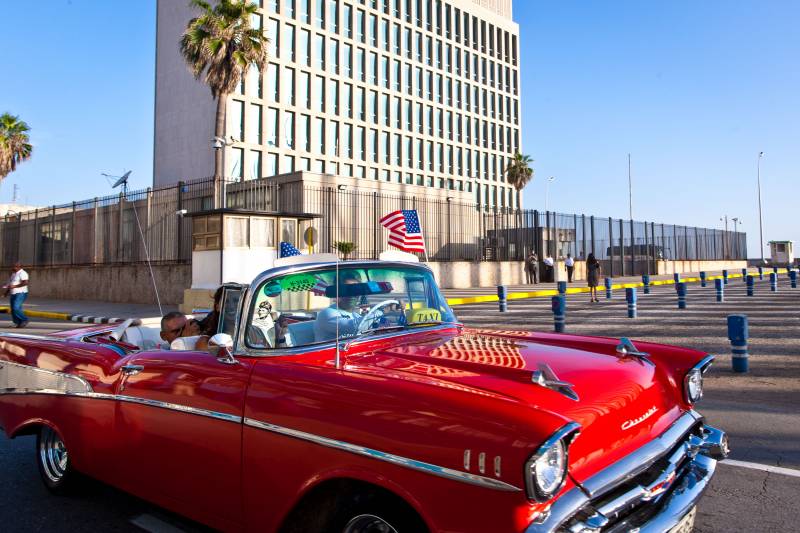 It's impossible. This is some kind of science fiction. From a technical point of view, this is unrealistic, said the expert of the Ministry of Internal Affairs of Cuba, Lt. Col. José Alazo,
involved in the investigation of this case.
According to Reuters, the Cuban authorities have attracted to clarify the circumstances of the alleged incidents with American diplomats "about 2 thousand experts, including criminologists, specialists in the field of audiology and mathematicians." However, so far no evidence that US civil servants were really subjected to "acoustic attacks" in Cuba has been received.
Not conducive to the investigation and the fact that the US side banned by investigators to interview diplomats who were allegedly affected by the sound effects, as well as to examine the premises in which this impact occurred.
According to the agency, Cuban experts "analyzed 14 audio recordings with a certain noise, which, according to the American side, indicates that the health of diplomats was damaged."
We cannot confirm either that the alleged incidents actually took place, or that the sounds we analyzed harm human health,
said another Cuban expert, Roberto Hernandez.
According to the Ministry of Internal Affairs, there is no equipment on the island that could be used to carry out such sound attacks.