Israeli intelligence agencies are spreading the information that they have established the data of the commander of the "southern front" of the Hezbollah group, which Israel recognizes as terrorist. It is about a man named Munir Ali Naim Shaito. He serves as the commander of the Hezbollah units operating in southern Syria - near the Israeli border. It is reported that Shaito is the successor of Imad Mugnii, who was considered the head of the special services of Hezbollah.
Detailed information about Shaito today publishes the Israeli newspaper Israel a-Yom. The material presents several photos of the new commander of the "southern front" of Hezbollah.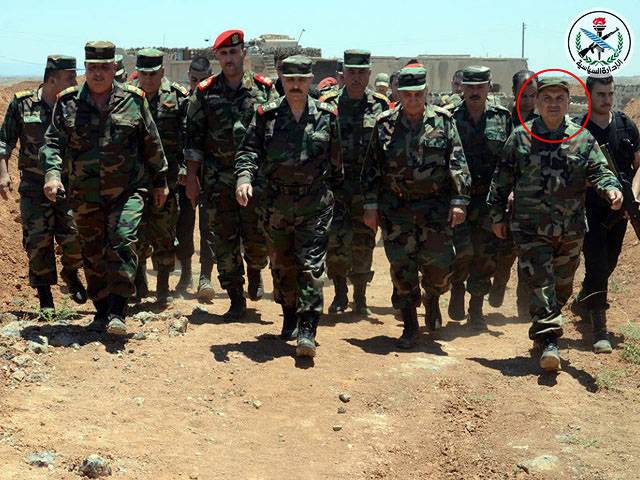 It is known that Munir Shaito 50 years. He is also known as Khasham Haji. Born in the south of Lebanon. Now lives mainly in Damascus (Syria). Responsible for the actions of Hezbollah in the province of Suwayda - to the border with Israel.
Israeli intelligence claims that it was Munir Shaito who was involved in the terrorist act on Kibbutz Metsuba in the year 2002, when Israelis 6 were killed.
Recall that a few days ago, Avigdor Lieberman said that for the recent shelling of the territory of Israel is not the responsibility of Bashar Asad, but the head of Hezbollah. Now the Israeli media publish data of the main figures of Hezbollah, operating in the SAR.