Polish "partners" continue to publish their own versions of what happened to the presidential Tu-154 in 2010, near Smolensk. After the country's Minister of Defense, Antoni Macerevich, who regularly confused glass with a triangular one, declared a blast aboard a Polish airliner, the local media undertook to "suck up" this topic from all sides.
The Gazeta Polska edition comes out with material that the previous Polish commission allegedly, at the request of Russia, "cut out a fragment of the record with a sharp rise in temperature on board before the crash." This is a 4,5-second fragment that supposedly originally existed on the record.
It turns out that now in Poland they are doing everything to adapt the decision to their own version of the answer. Earlier Matserevich said about this:
The moment of the explosion was identified - we found it in the recording of one of the recorders. We are currently engaged in its analysis and exclusion of all other interpretations of this electronic record.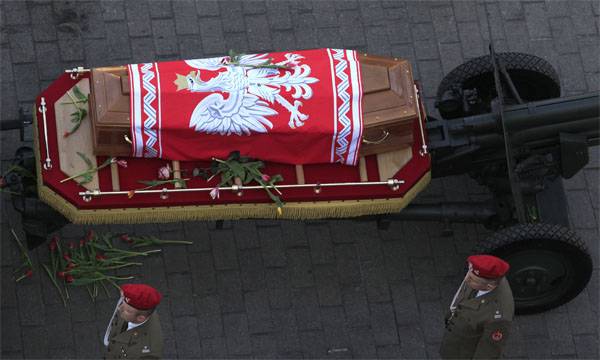 That is, interpretations are possible, but the Polish commission is doing everything to interpret it exclusively as an "explosion sound".
At the same time, no evidence was provided that something was cut out of the flight recorder film.
Experts say that the sudden release of heat, if at all, may be due to the fact that the pilots, at the last moment noticing an obstacle, gave an excessive load on the engines so that they could lift the plane higher. Or in Poland they still want to say that President Kaczynski was liquidated by his own brother, who did not fly with this board to Smolensk.