The network has a picture of the modernized BRDM-2 destroyed by the terrorists, which was in service with the Syrian army, reports
Messenger of Mordovia
.
Recently, this technique was seen during the crossing of the Euphrates. According to experts, the modernization of the BRDM-2 performed in Syria is considered the most successful. So, the specialists who worked on the improvement of the characteristics of the equipment managed to create a battle-controlled remotely controlled video camera with two paired 23-mm guns.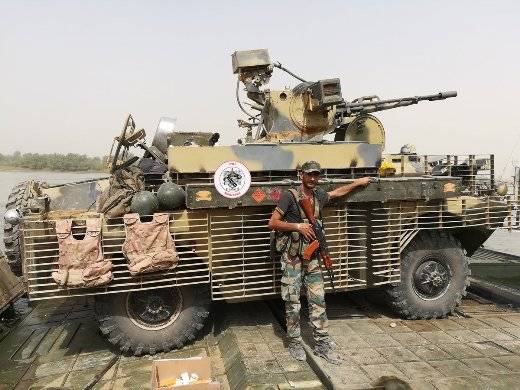 "Although at BRDM measures were taken to improve security, the enemy still managed to hit the armored vehicle. It is not yet clear whether a guided missile, a rocket-propelled grenade hit it, or it was blown up by a mine. However, judging by the open hatches, the crew, apparently, managed to evacuate. There are no data on the dead, "the author of the material Lev Romanov comments on the photo.
The publication notes that at the disposal of the Syrians are other improved units of this technology, which are also actively used in battles with terrorists.