In the interests of the Ministry of Defense of the Russian Federation, new ultra-secure laptops have been developed, which are equipped with a unique system of protection and liquidation, according to
News
.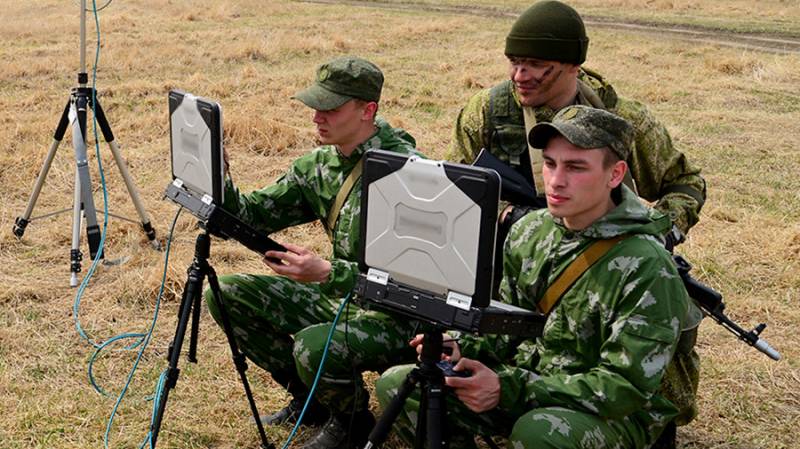 The novelty is planned to be used to control complex high-tech weapons, while the gadgets are twice as light as the previous generation, have a powerful processor and a high-resolution screen. The laptop was presented by the company "Scientific and Technical Center" Elins "" on the forum "Army-2017".
Earlier models in the kit had a full-fledged sledgehammer, so that if they were threatened by the enemy, they could be broken in the right place, because mechanical destruction of the information carrier is necessary. Now, just press the button, and all data together with the media will be quickly and guaranteed to be destroyed,
told one of the developers of the product Sergey Sklyarov.
It is also important that the new military gadgets in their size and ergonomics approached the civilian brethren.
This is a completely new model, which we brought straight from the shop. It has not yet received its own name, only the number, but thanks to new technological solutions we were able to improve the weight and size characteristics and ergonomics. We have also implemented a number of solutions in terms of import substitution. A number of functional units, which used to be on the import element base, were transferred to domestic chips,
said Sklyarov.
The product is enclosed in a special impact-resistant casing - according to standards, it must safely survive a fall from a height of 1 m on a concrete floor.
"The latest generation laptop weighs only about 4 kg and boasts a Core i7 processor as well as a FullHD display, which is important when working with the card. And apparently it is no longer a green box, but rather a civilian gadget dressed in a bulletproof vest. In the new model there is also a miniature joystick, and the mouse buttons are duplicated under the left hand for quickness of work. Military laptops use special software and an operating system from the Linux family, "the article says.
The chief editor of the magazine "Arms Export" told the newspaper that in modern conditions the military cannot do without gadgets.
They are needed both to transmit information and to control high-tech weapons systems. However, ordinary laptops or tablets are not suitable for the battlefield. Combat laptops should be well protected, work in extreme conditions, and also have greater autonomy,
The expert explained.