Washington should not interfere with Serbia's cooperation with Russia. Statements by US Assistant Secretary of State for European and Eurasian Affairs Khoyt Yee are aimed at undermining relations between countries, leads
RIA News
statement of the Russian Foreign Ministry.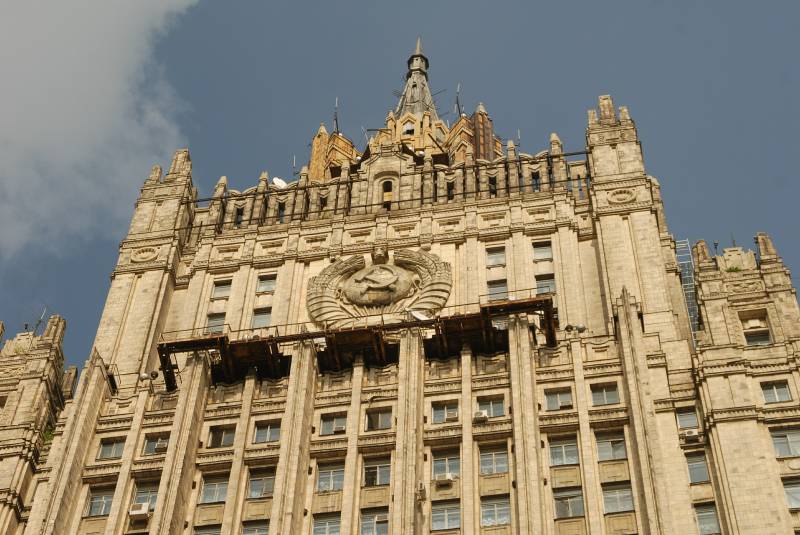 During his visit to Belgrade, Khoyt Yi rudely demanded a review of cooperation with Russia and a focus exclusively on rapprochement with the European Union. The diplomat also spoke out against the registration of immunities and privileges of the Russian-Serbian Humanitarian Center (RSHC) in the city of Niš.
We would like to remind that the United States is not a member of the European Union and, probably, therefore, is not aware that many EU member states cooperate with Russia on a mutually beneficial basis on a large scale and fruitfully. No one should prevent Serbia from adhering to the same approaches, based on its national interests,
the statement said.
The Foreign Ministry recalled that "the Russian-Serbian humanitarian center has long been providing Serbia and other countries of the region, including the EU and NATO members, with assistance in overcoming the consequences of natural disasters and man-made disasters, training relevant specialists."
We urge our American colleagues not to impose on others their own hostile ideologized stereotypes, which undermine the foundations of international stability and cooperation in the Balkans and in Europe as a whole,
the document says.
Criticizing the statements of Khoyt Yi, who called on Belgrade to "stop sitting on two chairs" and "balance between Russia and the West", was also made by Serbian Defense Minister Alexander Vulin. He called the statement of the American diplomat "the worst act of public and undiplomatic pressure" on the republic.