The units of the two airborne assault divisions of the Airborne Forces (Airborne Forces) of Russia were raised by alarm as part of a joint tactical flight exercise that began today with one of the units of the Military Transport
aviation
(ВТА) ВКС, reports the Department of Information and Mass Communications of the Ministry of Defense of the Russian Federation
The units and formations of the Airborne Forces deployed in the Pskov Region, Krasnodar and Stavropol Territories were given the highest levels of combat readiness.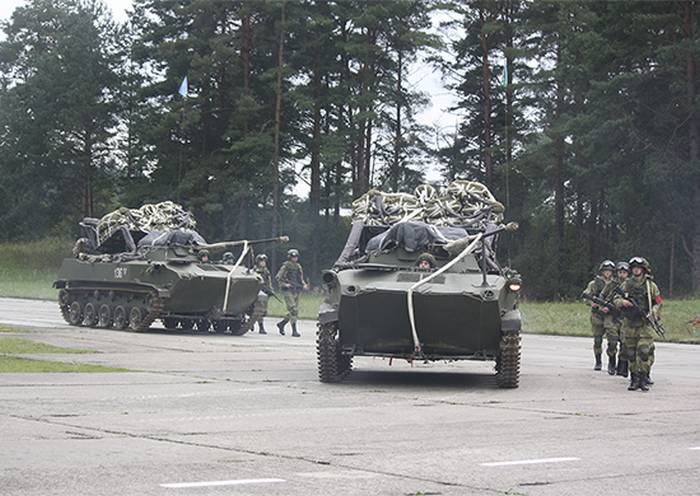 At present, units of the Novorossiysk Airborne Assault Division (Mountain) carried out 200-kilometer marches, arrived in waiting areas near the loading airfields, where they began to work out the tasks of preparing personnel for landing.
- said in a statement
According to the plan of training troops for the 2017 year, a joint exercise of units and formations of the Military Transport Aviation and the Airborne Forces is planned to move troops over long distances with a parachute landing on unfamiliar landing sites.
—The acting deputy Russian airborne forces commander for airborne training, Colonel Mikhail Osipenko, declared.
It is noted that more than 30 crews of IL-76 aircraft performed the redeployment from deployment airfields to operational airfields in the Krasnodar Territory as part of the upcoming exercise. During the redeployment, the BTA crews traveled from 500 to 2000 kilometers.
In total, more than 50 units of aviation equipment of military transport, fighter, bomber and special aviation will be involved in the exercise.