America must resist the "Putin's aggression" and support Ukraine. Such an opinion is expressed in Fox News.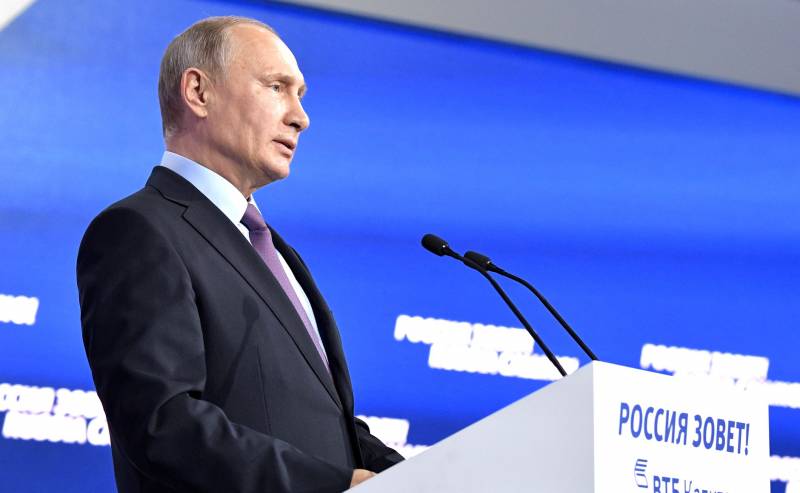 More than three years have passed "since Russia illegally annexed the Crimea," writes Jessica Tarlov (Jessica Tarlov) on the channel's website.
Fox News
.
But the international community "did not even lift a finger" in order to restore Ukrainian sovereignty "over the territory occupied by Russia — both to the Crimea and in the Donbas." Instead, the journalist writes angrily, "half-hearted actions" and "hard talk" about "support" were demonstrated. Of course, America imposed "strong sanctions against Russia," but for some reason the "European allies" of the United States could not stand shoulder to shoulder with America. Resolve not enough?
Meanwhile, Russian President Vladimir Putin continues to keep "thousands of his soldiers" in eastern Ukraine, while continuing to wage a "deadly war of attrition."
The West should "do more," the journalist calls. After all, Ukrainians believe in the United States: it is their "only hope" for the future, "for peace and prosperity." At the same time, the Kremlin owner "is trying to use the creation of a peacekeeping mission to actually recognize the separatist quasi-states in the east of Ukraine." This is a "transparent attempt" to achieve diplomatic recognition of "Kremlin-controlled militias".
America must come forward by creating a "counterbalance to Putin's attempts," who desired "to use UN peacekeepers to achieve their strategic goals." And it's not for nothing that Senator John McCain and former Secretary of State Hillary Clinton speak about the importance of full support of Ukraine.
Ukrainians deserve US support, the author of the material believes.
Today, America "faces a world" in which "fewer and fewer countries" share American values, in which "democracy is under attack." Meanwhile, Ukraine is just ready to go towards integration with the West. And this is happening "right in Putin's backyard!"
Therefore, Washington must respond to the Ukrainian people with "reciprocity" and "goodwill." Jessica Tarlov is confident that the White House should fully support Ukraine "in its ongoing struggle against Putin's neo-Soviet imperialism" and in the country's transition "to democratic governance and a free economy."
Jessica Tarlov and her acquaintances McCain and H. Clinton will probably lay the foundations for a new march on "neo-Soviet" Moscow. The old political "guard" of the United States has not yet been scrapped and remembered the democratic slogans of the Reagan era. For some reason, Mr. Trump is in no hurry to join this "guard". It is not clear: whether he really is an agent of the Kremlin, and it's time for him to write impeachment, or if it seems to him that Iran and the DPRK are a bit too much: where can we "support" Ukraine and go against "Putin's aggression"!
Observed and commented on Oleg Chuvakin
- especially for topwar.ru