The Commander-in-Chief of the Russian Navy, Admiral Vladimir Korolev, at a meeting in the Admiralty, heard reports on the state tests of the Ilya Muromets icebreaker, which take place in the Baltic Sea testing grounds, reports
RIA News
message of the press service of the Ministry of Defense.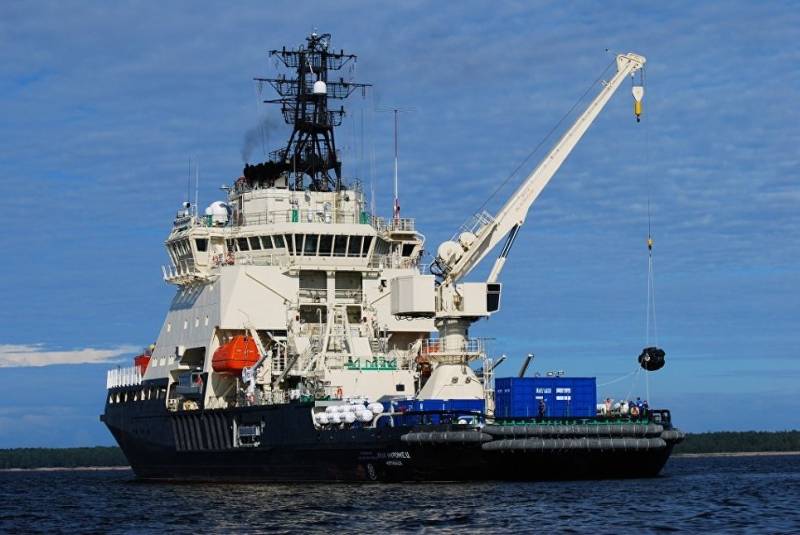 At the meeting, it was noted that during the state tests, the crew of the Ilya Muromets, the transfer team of specialists of the Admiralty Shipyards, members of the state commission, and sea pilots ensured successful testing of the test phase, which included the helicopters taking off and landing on the helipad icebreaker
says release.
It is reported that "during the state tests of" Ilya Muromets "from its helipad during daylight and dark time more than 150 helicopters took off and landed on its deck." This icebreaker is the first ship in more than 40 years built specially for the Russian Navy in St. Petersburg.
The press service added that "in accordance with the program for landing and taking off helicopters, a check was made on their work in the" spinup "mode - the valve was idling while it was on the deck of the vessel. In various hydrometeorological conditions "the helicopter attachment system on the helipad and the conditions for its temporary deployment were checked." The tests were successful.
"After completing a series of tests of on-board life support systems, equipment for working with cargo, towing devices, radio navigation aids and communications equipment, Ilya Muromets will arrive at the Admiralty Shipyards enterprise to audit technical equipment after the tests," the message reads.