Russia urges the United States not to create another annoying factor in relations between the two countries, the Russian embassy in Washington said in a statement.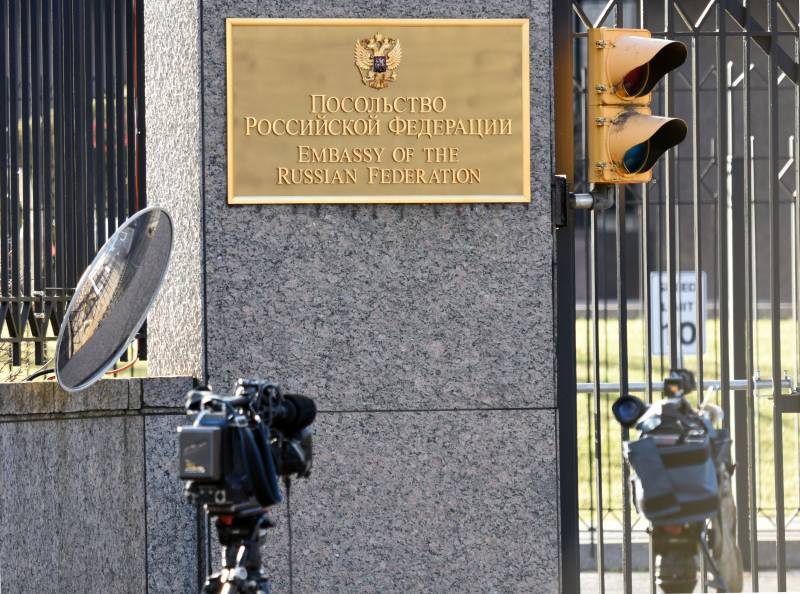 The Russian side has repeatedly stated that forcing the Russian media in the United States to change the status of a foreign agent can significantly complicate their work and create problems for journalistic groups ... We urge not to create another irritant in bilateral relations and to allow the media to work calm
quotes a document
RIA News
.
The embassy added that the US "law on foreign agents is applied selectively and politically motivated," and the pressure on the Russian media does not stop.
On Tuesday, State Department spokesman Heather Nauert said that the possible registration of the Russian TV channel RT and the Sputnik agency as foreign agents in the United States would not affect their ability to transmit information.
The Russian diplomatic mission did not agree with this position and recalled that Moscow had already promised to take retaliatory mirror measures.
"By the way, the American mainstream, which has launched a campaign to slander RT and labeling it, is not far behind," the embassy added.
"In Russia there really is a rule similar to the American law on foreign agents. When developing it, the experience of the leading Western countries was taken into account. The main difference between Russian law and American law is its universality. As practice has shown, the American law is applied strictly selectively and politically motivated. Confirmation of this is the absence in the US list of foreign agents of the largest mass media financed by Western states, "the diplomats explained.
In general, the example of what is happening with the Russian press in the United States shows that the words and deeds of the American authorities with regard to media freedom differ. In the anti-Russian fuse in Washington, they completely forgot about the principles enshrined in domestic legislation and international legal documents, the observance of which other countries here like to remind,
the statement said.
Recall, Washington is trying to complicate the work of the RT television channel as much as possible by obliging the Russian media to register as a foreign agent, as well as arranging a congressional hearing on the possible impact through social networks on US electoral processes.