Chinese President Xi Jinping re-elected Secretary General of the Chinese Communist Party Central Committee, with five of the seven members of the standing committee of the Politburo of the CPC Central Committee changing, the correspondent reports.
RIA News
from Beijing.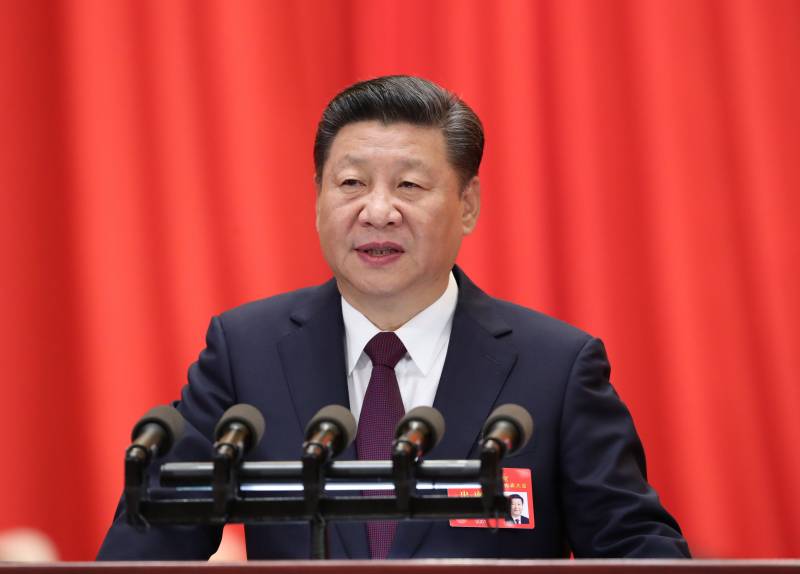 In addition to Jinping, Premier Li Keqiang also retained a place in the Central Committee.
"Vice-Premier of the State Council Wang Yang, head of the Shanghai Party Committee Han Zhang, head of the office of the CPC Central Committee Li Zhanshu, head of the Organizational Department of the CPC Central Committee Zhao Leji and head of the Center for Political Studies under the CPC Central Committee Wang Juning," are included in the new PCPB, "the report said.
At the first plenum of the Chinese Communist Party's Central Committee 19, the new Political Bureau of the Central Committee was elected, and 25 people, including only one woman, were elected to it.
The agency recalls that earlier delegates to the 19 CPC Congress approved amendments to the statutes, the most important of which was the introduction of the name of Xi Jinping into the text of the main party document. This circumstance put the current Secretary General on par with Mao Zedong and Deng Xiaoping. At the same time, Xi Jinping became the second Chinese leader after the donkey Mao Zedong, whose name was added to the statute of the CCP during his lifetime.