The authorities of Iraqi Kurdistan have decided to come into direct contact with official Baghdad regarding the recent events. From Erbil, there are reports that the Kurdish government is proposing to colleagues from Baghdad to stop conducting a military operation, to cease fire and sit down at the negotiating table. In exchange, the Iraqi Kurds proposed to suspend the results of the referendum held in the region.
RIA News
quotes a statement from the Kurdish authorities:
To fulfill our obligations towards the people of Kurdistan and Iraq, we suggest the following Iraqi government, Iraqi and world public opinion: 1) immediate cease-fire and suspension of all military operations in Kurdistan, 2) freeze the results of the referendum held in Iraqi Kurdistan, 3) open dialogue between the Kurdistan Regional Government and the federal government of Iraq on the basis of the constitution.
The statement noted that the evolving situation could lead to a further major war, which would not reveal the winner and again plunge Iraq into endless chaos.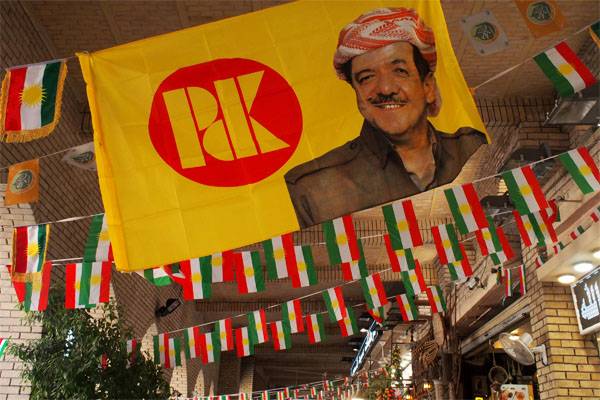 The judgment is sound, but it's completely incomprehensible why they didn't come to such conclusions in Erbil even before they called people to participate in the referendum? Now it turns out the next "Catalan" option, when the authorities of autonomy first gave people a chance to express their opinion, after which they declared the actual trade in this opinion and signed that the final result depends on the political situation and the "mood" of the elites.