The lawyer of the former president of Ukraine, Viktor Yanukovych, talks about the course of the trial against his client. According to Vitaliy Serdyuk, the General Prosecutor's Office of Ukraine has already dropped the bulk of the charges on events on the Maidan in the winter of 2013-2014 from Yanukovich.
TASS
cites a lawyer's statement:
The Prosecutor General's Office of Ukraine, under the leadership of Yuriy Lutsenko, has already removed suspicions of Viktor Yanukovich's dispersal of rally participants, including students and journalists, in December 30 - January 2013 in December 2013 - January. Also, Viktor Yanukovych is no longer suspected of involvement in the 2014 killings in February of Sergey Nigoyan, Mikhail Zhizhevsky and Roman Senik.
Earlier, the Prosecutor General's Office of Ukraine accused Viktor Yanukovych of personally giving Berkut orders to disperse people on the Maidan, allegedly as a result of which dozens of people died in the center of Kiev. We are talking about the so-called "heavenly hundred."
Vitaly Serdyuk:
At the moment, the charge on a number of facts has already been completely refuted.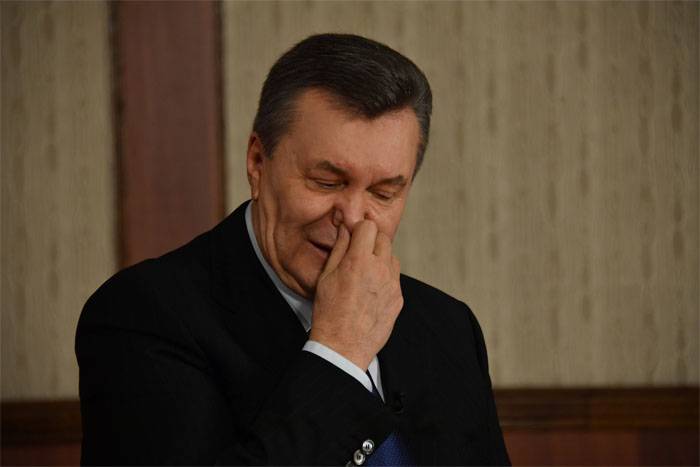 Recall that in relation to Yanukovych in Ukraine is considered a criminal case of "high treason". Yanukovych himself was extended some time ago by the possibility of staying in Russia as a political refugee.
The ex-president of Ukraine places all the blame on the death of people in the center of Kiev on his political opponents.