The Ministry of Defense of Bulgaria declares that the pilots from the personnel of Graf Ignatiev air force base of the country announced their refusal to perform training flights on MiG-29 airplanes. Information is confirmed by an information resource.
"Russian Bulgaria"
.
The article says that all training flights, without exception, are "frozen", since the flight personnel of the said airbase refuses to take control of the flight. The reason is quite banal. Pilots fear for their lives due to the fact that the fleet of "Bulgarian" MiG-29 fighter jets has not been properly serviced and modernized for a long time. In addition, the pilots actually lack the proper number of flying hours on these military aircraft.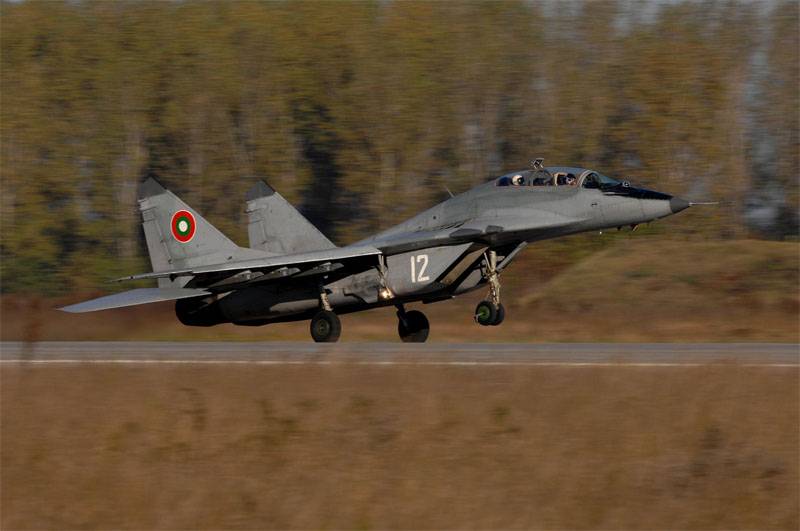 The deputy head of the Bulgarian military department Atanas Zapryanov is quoted. According to the general, the pilots are insecure due to insufficient flight hours.
Earlier, the commander of the Bulgarian Air Force Tsanko Stoykov accused representatives of the country's leadership that they are "trying to plant the Bulgarian
Aviation
to the ground".
General Stoykov on the BTV channel:
The scandal associated with the purchase of new fighters and the refusal to maintain existing ones has negative consequences for the motivation of our pilots.
Bulgarian media have noted that "the patrol of Bulgarian airspace continues." It is not specified at the same time, by whom the patrol is currently carried out.