For the first time in recent times, materials have been published in the foreign press that reported that Israel's air force was attacking the positions of ISIS terrorists (* banned in Russia) in one of the southern provinces of Syria. A separate question is how much you can trust the source to which the media that published the material refer. And this source is the notorious "Syrian Observatory for Human Rights" (SOHR), whose headquarters is located in London.
В
material "observatory"
stated that the blows were made to the positions of the group of "Jaish Khalid ibn al-Walid" (*) affiliated with ISIS (*).
From the material:
The terrorist group lost at least 12 militants near the town of Yarmuk, west of Dara.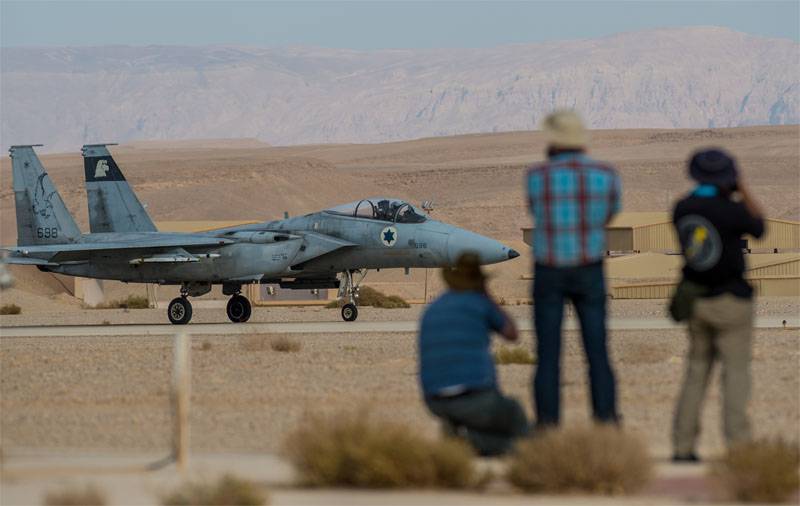 It is reported that we can talk about a strike on the leaders of the group who gathered for the meeting. It is stated that among those killed are "at least four commanders".
There is no exact data on when exactly the strike was struck. Presumably, this happened the day before - October 23.
It is known that the group affiliated with ISIS (*) controlled several dozen square kilometers of territory near the Golan Heights, not far from the border with Israel.
The SOHR material stated that Israeli planes also destroyed two women who were part of the group linked to ISIS (*).
Recall that on the eve of the Israeli Defense Minister Avigdor Lieberman for the first time did not lay responsibility for the shelling of the territory of Israel on Bashar al-Assad. According to Lieberman, the Hezbollah leader is responsible for the shelling. Earlier, Lieberman met with Russian Defense Minister Sergei Shoigu and flew to Washington to meet with the head of the Pentagon, James Mattis.