Losses of Ukraine in case of refusal of the Russian Federation from the Ukrainian gas transmission route will be huge. If Gazprom finally abandons the gas route through Ukraine, Kiev will lose about 3 billion dollars a year, acknowledged the head of Naftogaz, Andrei Kobolev.
This is the amount the country received this year from the transit of Russian fuel.
Losing 3 billions of dollars a year will have extremely negative consequences for all of us.
- said Kobolev on Tuesday during a speech at a conference where problems of the gas transportation industry in Ukraine were discussed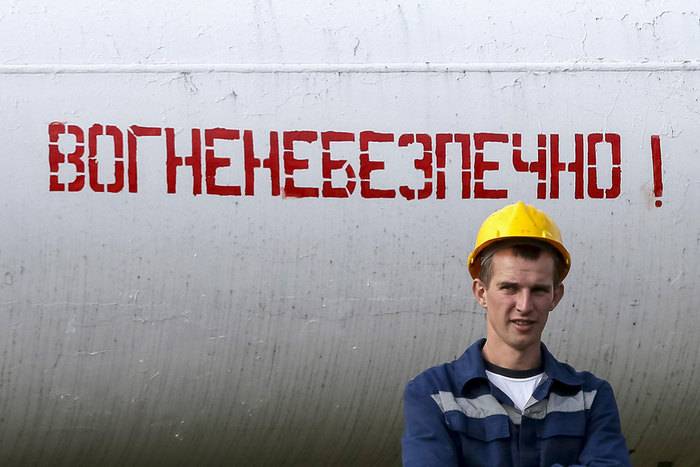 According to Kobolev, it will not be easy to extend the agreement, since Gazprom, according to the head of Naftogaz, is not set to continue cooperation with Ukraine. Kobolev stressed that even attracting foreign capital to the gas transmission system of Ukraine — in order to solve the problems of obsolescence and damage to the gas transmission network for foreign money — may not be enough to save gas transit from Russia. However, as the head of Naftogaz noted, this may allow at least some supplies through Ukrainian networks to be maintained.
In "Naftogaz" noted that during the year should make the first thread of the "Turkish Stream", there is also the issue of building a second line. According to Kobolev, "each new string of such flows takes a large amount of funds from the Ukrainian GDP, about half a billion dollars."
Kobolev believes that Kiev has a chance to save gas transit after 2019, if its system becomes transparent, so that European consumers are interested in Ukraine as a reliable partner. Earlier, President of Ukraine Petro Poroshenko proposed to change the organization of the transit of Russian gas after 2019. In his opinion, Europeans should not take fuel on the western border of Ukraine, but on the east. In Moscow, this option was called inexpedient.