US Pacific Command (USPACOM) posted on its official website information on plans for the transfer in November to
aviation
the base in Japan is 12 F-35A fighter-bombers and about 300 troops as part of the rotation.
Approximately 300 of the US Air Force and 12 F-35A Lightning II from the Hill Utah Base, 34 Fighter Squadron, ready for deployment at Kadena, Japan, as part of a six-month rotation. Aircraft and flight operations personnel are expected to arrive at Cadena in early November.
- reports command.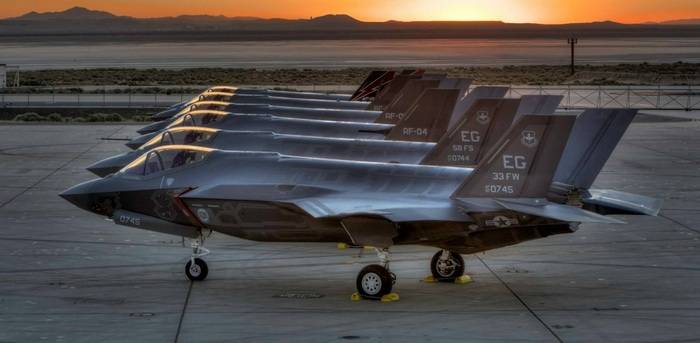 In January, the United States transferred the F-35 stealth fighter to Japan to the military base in Iwakuni (Yamaguchi Prefecture), initiating the deployment of these aircraft outside of American territory. According to the Kyodo agency, US plans included the deployment of X-NUMX F-16 fighters at a military base in Iwakuni, starting in January 35. They are intended to replace the outdated F / A-2017 and AV-18 Harrier fighters.
As previously reported, the Ivakuni city authorities approved the deployment of the F-35 fighter jets located there at the 2016 meeting in December at a meeting of the city council. Consideration of this issue was postponed due to the accident in early December of the American F / A-18 fighter, assigned to the Iwakuni base, reports
RIA News