Units of the newly created motorized rifle divisions of the Western Military District in the Voronezh, Belgorod, Nizhny Novgorod and Bryansk regions received more than three hundred new complexes of reconnaissance, control and communications Strelets, the press service of the district reports.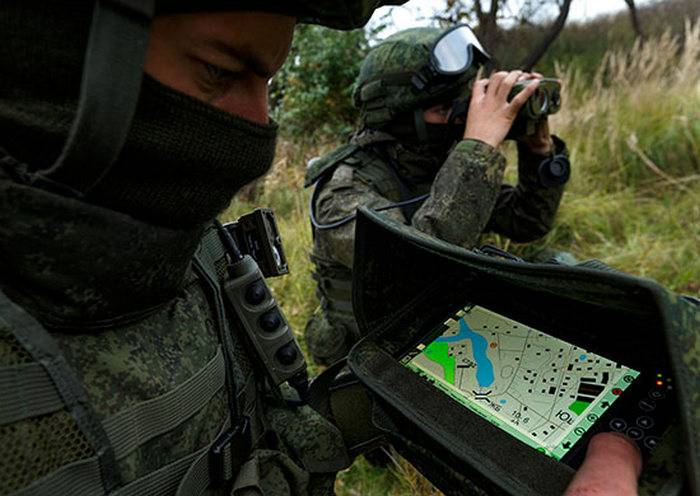 This reconnaissance complex is part of the "Warrior" combat gear and is an individual mobile computer. "Sagittarius" mates with many devices, and in addition, it provides for the possibility of combining into a single network with other complexes. Thanks to the unified network, the unit commander will be able to track current information about subordinates in real time, as well as receive information about the enemy through closed channels
- shared the commander of the combined arms army of the Western Military District, Major General Alexander Peryazev.
We remind you that the complex itself was put into service in 2007 year. The kit includes an operational control panel, a fighter's vital activity recorder, a satellite communications radio station, a rangefinder-goniometer, a Fara-BP portable close-range radar, and headsets with active noise cancellation and low-noise amplification.