Pentagon chief James Mattis and President Donald Trump will be presented with recommendations on countering militants of the IG group (banned in the Russian Federation) who may try to move to Africa, reports
TASS
Statement by General Joseph Dunford, Chairman of the Joint Chiefs of Staff (CLS).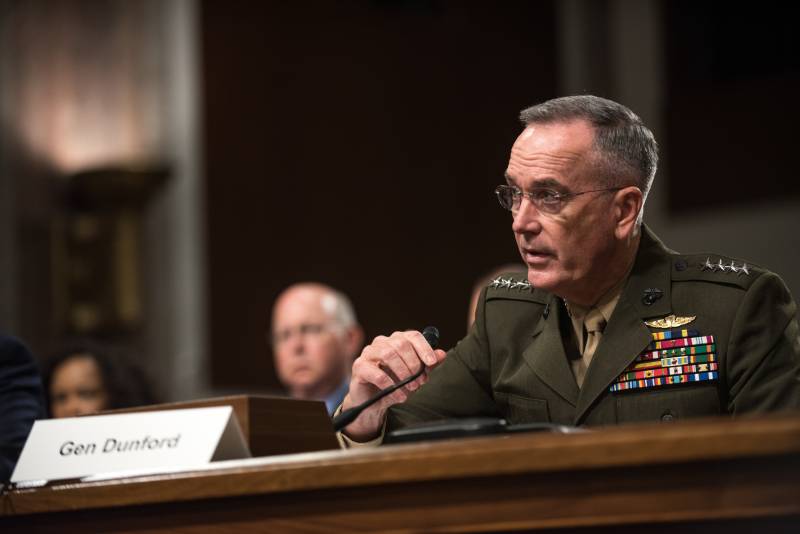 The general made this statement at a special briefing dedicated to the death of American special forces in Niger, where they came under fire from extremists allegedly associated with the IS grouping.
It is premature to say whether additional troops will be sent (to Africa). With the fall of Raqqi and Mosul, the enemy, we believe, will try to strengthen its presence in Africa. We know how important Libya is,
said the dunford.
The military believes that terrorists will try to penetrate into the western and eastern regions of Africa.
We are closely following this, and we will prepare recommendations for the minister and the president on the deployment of forces that will be needed regarding what we consider to be a threat and what it can be,
reported the chairman of the KNSH.
At the same time, he noted that he was not going to talk about what the military would "do tomorrow", and was not yet ready to talk in detail about the movement of the IG to the Black Continent.
We are dealing with a global challenge,
he noted and pointed out that with the loss of Iraq and Syria, the terrorists will expand their presence in other countries.
We want to ensure that local forces are ready,
summed up the Dunford.