What is good and what is bad? In relation to the Russian economy. As it turns out, the current economists, like a crumb from a poem by Vladimir Mayakovsky, do not know the answer to this question. At least, they are confused in their own assessments of what is happening with the Russian economy.
In order.
Literally, every economic official of any (and especially - federal) level, one of the main problems with the lack of prospects for substantial growth of the Russian economy called excessively high inflation. The reasoning looked quite sensible: high inflation - high interest on bank loans - the impossibility for companies to get a plus, provided that they needed to repay loans for draconian interest - weak growth, or even a decline in the country's economy. In fact, at any major economic forum, the thesis was expressed that we would, they say, reduce inflation to the level of relatively developed countries - a percentage so 2-3, well, no more than 4-s, per year, and this will revitalize the lending sphere, which means , will give impetus to entrepreneurship, which in turn will spur on the steady growth of Russia's GDP.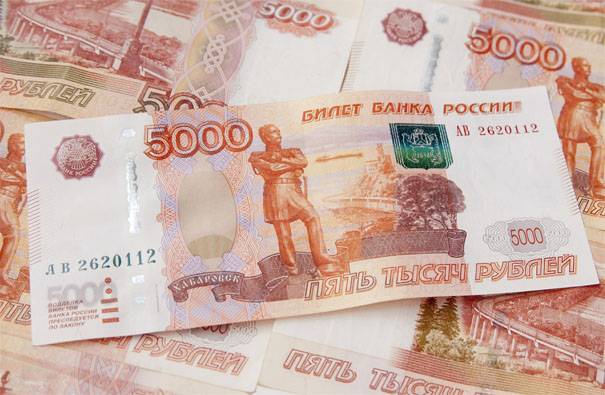 And here, it would seem, the officials from the economy should celebrate the victory. Indeed, it was possible to arrive at those inflation indicators (at least as reports indicate), which are similar to the mentioned target values. This is what the inflation dynamics in our country look like according to Rosstat for the last 7 years: 2010 year - 8,78%, 2011 - 6,1%, 2012 - 6,58%, 2013 - 6,45%, 2014 - 11,36%, 2015 - 12,9 . The forecast for the current year is up to 2016%. Today (when recalculated for annual value) inflation is about 5,4%. Victory. Achieved "what they have long dreamed of." Champagne in the studio? ..
But why are the faces of the Russian economic "gurus" sad again? Not just sad, but even obviously tense, so much so that the muscles from the tension tremble.
At the forum "Russia is calling!", Which is taking place these days in our country, Russian Finance Minister Anton Siluanov suddenly announced that a slowdown in inflation may turn out to be almost a poison for the Russian economy. According to the chief financier of Russia, "the sharp slowdown in inflation that is observed today can create risks for Russian companies, primarily for financial companies."
True, Siluanov immediately added that the slowdown in price growth cannot be considered solely as a threat to the Russian economy. Low inflation, which needs to be "closely watched," according to the head of the Ministry of Finance, provides new opportunities for lowering interest rates and attracting capital and resources.
Next, the baton of comments about low inflation rates from Anton Siluanov was intercepted by the head of VTB Andrei Kostin. According to him, "concern with the process is growing."
From the statement of the head of one of the largest banks in Russia, Andrei Kostin:
Today we are talking about 3% inflation. And even we (why "even"? - author's note) see concern, and if inflation is not falling too fast and, in general, how Russia will live, how such low inflation rates will affect our economic development. This is absolutely atypical for the Russian economy.
In general, another incident for domestic economic experts. And the essence of this "incident", in fact, is clear. The reason for such statements of "concern" lies in the interests of the country's banking sector.
The situation for this sector, as Kostin reported, is really atypical. After all, some Russian banks fed on "fats" solely due to the fact that they operated (and continue to do so) with truly astronomical interest on loans for both ordinary people and the business sector. When a loan to a "brotherly power" is issued for an amazing 0,3-0,5% per annum (with almost 100% doubtful in the final payments), the interest on the loan, for example, for small businesses in the country is still extremely rare below 13- 14% per year.
And here there is a decrease in inflation rates, which means a decrease in the Central Bank's key rate, and ultimately, as a result, the need to reduce the rates on loans to banks. Again, banks began to receive a stream of mortgage holders, car loans and other citizens who solve their financial problems using bank loan offers.
And the bankers have figured: yes, this is a "guard!" - with such inflationary indicators, you will have to lower credit rates even lower, and therefore receive not the profits that are used to receive in the banking sector at "mowing" phenomenal interest. Immediately, what good, bankers will really have to work ... But how to work. It's not easy to play a simple interest game about who pushes the loan rates even higher and still does not lose customers. And to think about where to invest.
Far from all representatives of the banking community are ready to invest in the real sector. And why should they? .. After all, there the average time to profit is rarely less than 10-12 years. And our bankers are not used to such long expectations. Give them here and now. Well, a maximum of a year and a half or two. Profit, profit, profit, profit ... And therefore investment in engineering, metallurgy, real innovative projects - this is still more and more isolated cases for banks. Where more often - speculation, stocks, currency exchange, loans from each other, etc.
That is why bankers and still fall into a quiet panic. How wonderful it was for banks to live at an inflation rate well, at least in 8% ... You could famously lift the real credit ceiling under 30-35% per annum. And now the question has arisen: "what to do?" Are the fat years for those who cut profit by draconian percentages in Russia, coming to an end? And the answer to this question we all will know very soon. If suddenly bankers decide that they don't want to move away from the usual pattern of work in the country, and they don't want to learn to work in the new conditions either, they will finally declare low inflation in Russia "the enemy of the people" and again, even if artificially, drag inflation bar up. To encourage people not to heal suddenly and so that small business does not decide that the bulk of the profits can be allowed not for repayment of loans, but for further development ...
Or, everything will be even simpler: the recognition that, they say, was "short of money", and our inflation is still not 3% ...