Russia and India are continuing a joint project to build the FGFA (Fifth Generation Fighter Aircraft) 5 aircraft, the press service of Rosoboronexport reported.
Earlier, the publication of Defense News, citing the report of the Indian Air Force Command, reported that the aircraft, created on the basis of the fifth-generation Russian fighter Su-57, does not have a sufficient level of secrecy. In addition, according to the military, it does not imply a modular concept of the engine, which leads to higher maintenance costs of the fighter. Therefore, they offered the authorities of the country to withdraw from the joint Russian-Indian program FGFA.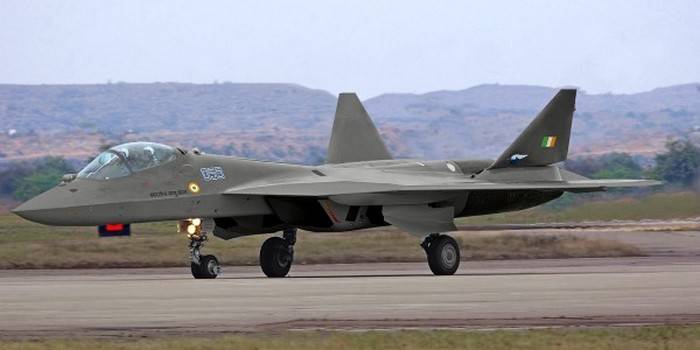 At present, the Russian-Indian intergovernmental agreement is in force, there are obligations under which the joint project for the creation of a fifth generation aircraft is being implemented by the parties in accordance with agreed stages and deadlines
- said the company.
The FGFA project agreement was signed in 2007. In early May, a source in the Indian Ministry of Defense announced to the Indian agency PTI that a contract for the development of a detailed design of the new fighter will be signed in the second half of 2017.
In the spring, Russian officials declared that the Russian Federation was fully fulfilling its obligations under the project and was awaiting a decision by the Indian side.
The fifth generation fighter (FGFA) is being developed on the basis of the Russian Su-57 in accordance with the technical requirements imposed by the Indian side. It is assumed that the launch aircraft of this aircraft will be the Indian Air Force, and in the future it will be supplied to third countries, reports
TASS