The new Chinese-made armored cars CS / VN3 are undergoing research tests in the protection battalion of the 361-th Base of Protection and Maintenance (CEL) of the Ministry of Defense of Belarus, the blog reports
dambiev
with reference to the newspaper "To the Glory of the Motherland".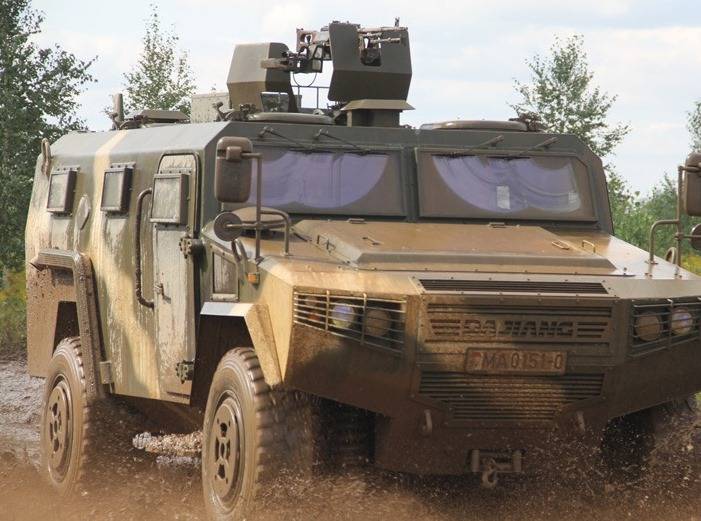 The bulk of the research on the capabilities of the armored car came at the peak of the events of the main event of this year's combat training - the strategic exercise "West-2017".
Research tests are carried out with the aim of "assessing the performance indicators of the test object in certain conditions of its use, as well as selecting the best operating conditions in the future".
It is already known that armored vehicles CS / VN3, which will go to the troops, will be equipped with a ladder in order to climb on the armor, and door locks (standard vehicles are not equipped with them). Tests should end before the end of the month.
The car got its own name "Dragon".
In the field, during the exercise, we will organize the security of the facilities of the integrated control center and officials. During the exercise, "Dragons" are used by units that have organized the access system at checkpoints, as well as escorted car convoys with officials when moving to a newly designated area. I note: armored cars are equipped with 12,7-mm heavy machine gun and are a serious means of destruction and fire support on the battlefield,
told the commander of the battalion of protection 361-nd base Lieutenant Colonel Dmitry Guryanov.
The newspaper reminds that the first batch of armored vehicles was delivered to Belarus in June of this year in accordance with an agreement between the Belarusian Ministry of Defense and the Ministry of National Defense of the People's Republic of China on the provision of free military-technical assistance.