The Minister of Finance of Lithuania made a statement that surprised even supporters of the current government. According to the head of the Ministry of Finance of the Baltic Republic (his name is Vilyus Shapok), corruption in Lithuania "was inherited from the Soviet period." Shapoka claims that while Lithuania was part of the Soviet Union, "corruption became one of the Lithuanian tools to counter the occupation".
Even the Maidan authorities in Ukraine can safely envy such a "formula" that actually justifies the existence of fraud, bribe taking and embezzlement.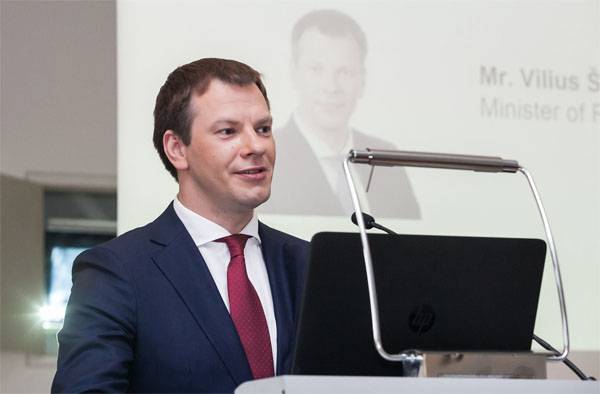 Informational portal
BaltNews
quotes Vilyus Shapoki:
In those years, corruption (in Lithuania) was a tool to resist the occupation of the Soviet government. For example, they dragged something from collective farms.
This statement was made by the Minister of Finance of Lithuania against the background of the published IMF report on the level of the shadow economy in the EU countries. This report puts Lithuania on one of the leading positions in shadow turnover in the EU financial sector. The "shadow zone" in modern Lithuania accounts for up to 26% of GDP! By 2020, the Lithuanian government plans to withdraw approximately 0,8 billion euros from the shadow.
As you can see, the "legacy of the Soviet occupation" in Lithuania is so heavy that they still steal it, and it is much more active than in the years of the USSR.
And after his statement Shapok becomes a clear contender for the Nobel Prize in Economics ...