American Ambassador to Ukraine Marie Yovanovitch commented on the plan to build the Nord Stream-2 gas pipeline. Speaking at the Oil and gas 2017 conference, the US ambassador said that after the implementation of this project, Ukraine would annually lose "net" income in the amount of 2,7 billion dollars. This is about 3% of Ukraine's GDP.
According to Yovanovych, this fact negates any growth in Ukrainian GDP, if it turns out to be below this percentage.
Recall that the agreement signed by Russia and Ukraine on the transit of gas to the EU and on the supply of gas to Ukraine itself expires in the 2019 year. If the contract is not renewed, Ukraine will indeed lose the status of a transit country, and the very possibility of receiving gas not by "reversing" with European margins, but directly from Russia.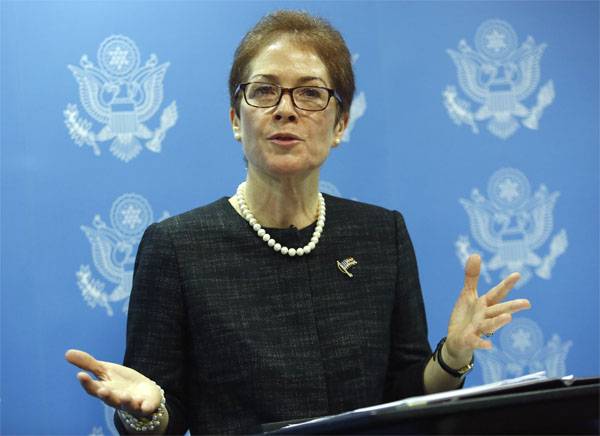 Marie Yovanovitch:
We are very aware of what will happen with Naftogaz. After all, the energy system of Ukraine is for your country a key component of the reforms. After the reforms, the Ukrainian market should become open to domestic and foreign investors.
This is a veiled allusion to the fact that foreign companies can simply buy the Ukrainian pipe. Will this have a positive effect on the economy of Ukraine? - a rhetorical question.