The anti-aircraft missile regiment deployed in Sevastopol, armed with the C-300PM air defense missile system, began a planned rearmament of the C-400 Triumph system. The fully re-equipped regiment will take up combat duty in February 2018. This was announced by the commander of the 4-th Army of the Air Force and Air Defense of the Southern Military District, Lieutenant-General Viktor Sevostyanov.
The rearmament of the C-300PM anti-aircraft missile regiment deployed in Sevastopol to a new C-400 Triumph anti-aircraft missile system began.
- he said.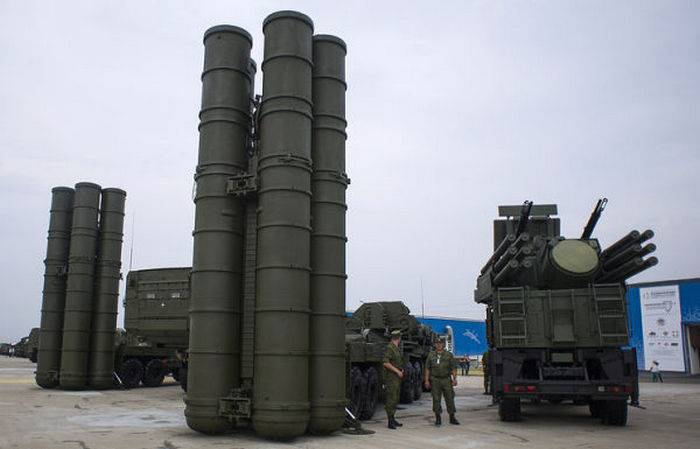 According to the commander, military equipment is now receiving vehicles, then test firing will be carried out, that is, a check of the technical condition of the system.
The launching of the C-400 regiment into combat duty for air defense [air defense] in Sevastopol is planned for February 2018. Cover the C-400 from an attack from the air will be anti-aircraft missile-gun systems "Pantsir-С1"
- clarified the general.
He noted that with the rearmament of the regiment in Sevastopol, the effectiveness of the air defense system in the South-West strategic direction will increase by approximately one and a half times.
Sevostyanov also said that the deployment of other C-400 regiments on the peninsula and generally in the area of ​​responsibility of the 4 Army of the Air Force and Air Defense is not planned, but in 2018, the anti-aircraft missile regiment in Feodosia will receive the third C-400 "Triumph" and complexes " Armor-C1 "transmits
TASS