The American defense company Arnold Defense has created a new lightweight missile system with unguided rockets. It is assumed that it can be installed on armored vehicles, pickups and even ATVs, providing artillery support during the fighting, reports
Popular Mechanics
During the Civil War in Libya, which began in 2011 and continues to this day, homemade missile fire systems based on unified NURS UB-16-57 units, loaded with C-5 missiles, and mounted on pickups and jeeps. When used, such a system did not allow aiming at all. The calculation was made rather on the density of the fire and the effect produced.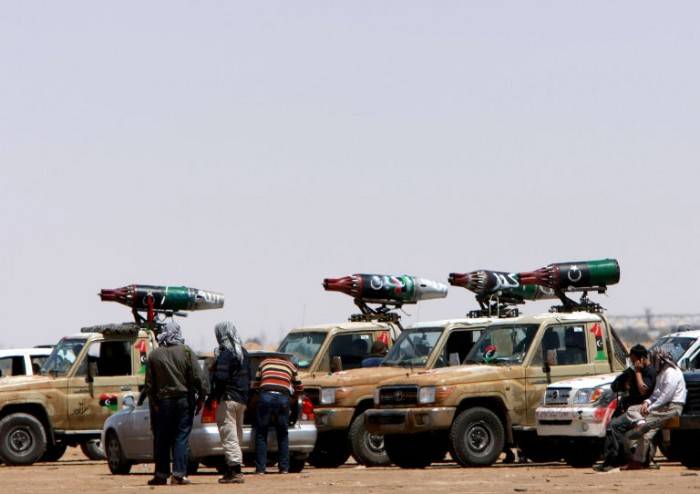 Libyan pickups with rocket launchers UB-57-16.
Having looked at the principle of such improvised installations, the American company Arnold Defense created the Fletcher missile system, which consists of four unguided missiles in one launcher. A fully equipped unit weighs only 72 kilograms, which allows you to install it on almost any equipment. The missiles used are Advanced Precision Kill Weapon System -2 (APKWS-2). These are modernized Hydra-70 missiles, the main unguided
aviation
missiles of the american army. They are used most often in launchers M-261 and M-260 for 19 and 7 shots.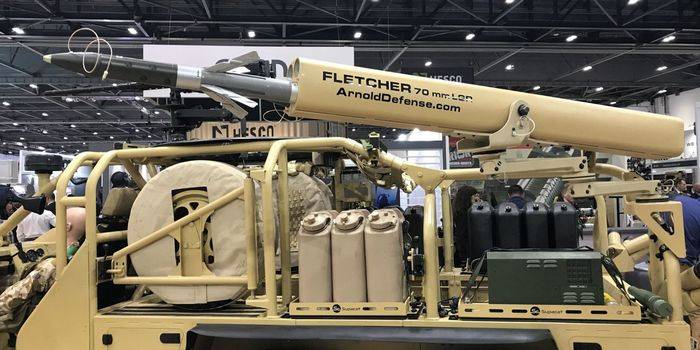 Fletcher missile system

To install the Fletcher, the rockets were upgraded, they had side ribs for greater stability and a laser sight. With the help of a laser rocket is aimed at the target and launched to it. It is assumed that at a distance of 5 kilometers, a rocket will be able to hit a standing target with a probability of about 80 percent. Shooting is conducted, not as instituted by the pilots "immediately and a lot", but one by one. So in theory, when shooting from a Fletcher installation, you can hit four different targets.
Nevertheless, such a rocket launcher will be in demand for small infantry groups that do not have artillery support, as well as for installation on ships of the coast guard.