Another example of the fact that the Ukrainian authorities do not actually control the development of the situation in the country is demonstrated by the radicals in the Svyatoshinsky court of Kiev. Supporters of the leader of the extremist organization of the OUN (* banned in the Russian Federation) Nikolai Kokhanivsky (Kokhanovsky) occupied the courthouse and began to dictate their conditions.
For reference: Kokhanovsky is accused of hooliganism. It has been established that he used a traumatic pistol during a conflict with another extremist - from the Right Sector group (* banned in Russia). In his regard, Judge Ivanna Mikolayets should have issued a decision on further detention.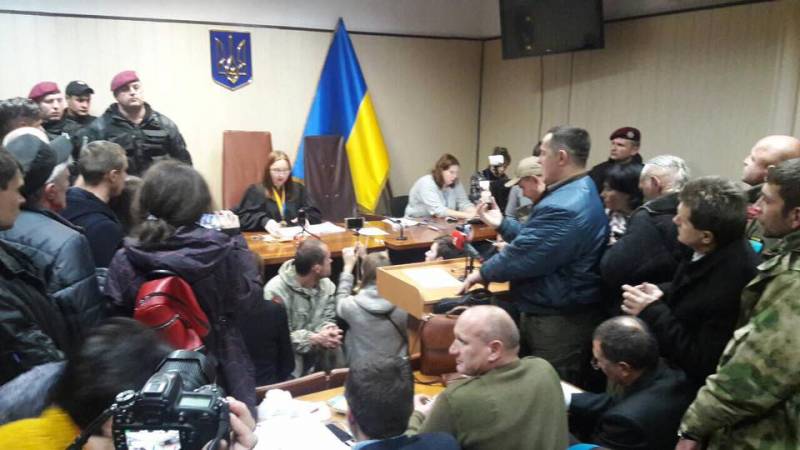 The radicals took the judge to a tight ring, smashed a capsule of bulletproof glass, in which Kokhanovsky was located. From the judge demanded that she made a decision on the immediate release of their "twin".
Further, Ukrainian security forces attempted to enter. A real massacre ensued in the courthouse. Law enforcement officers decided to launch tear gas directly into the courtroom, despite the fact that there were hostages of the radical group in the court.
The gunmen used broken furniture to barricade themselves and block the entrances and exits from the courtroom.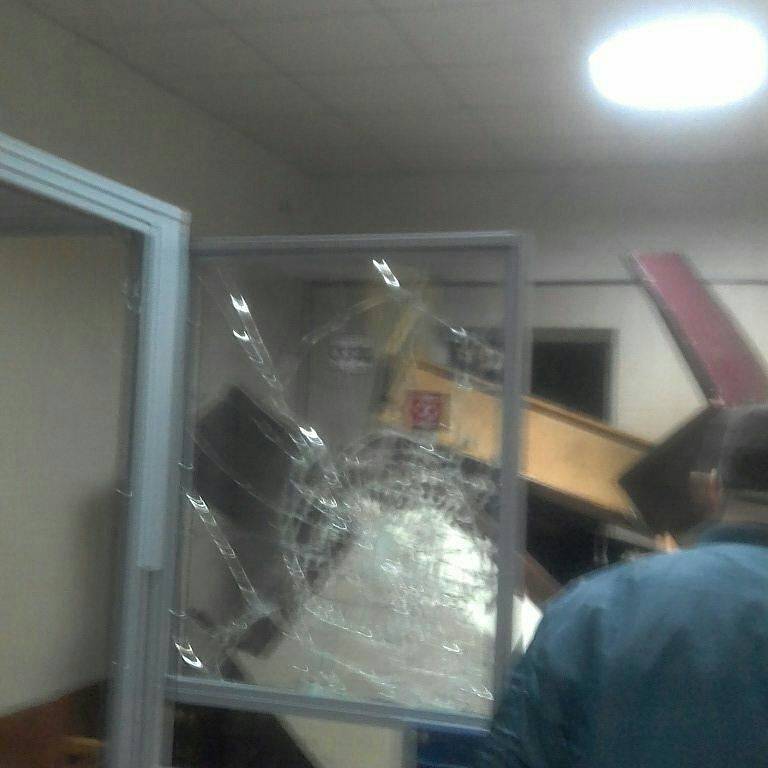 Against this background, a conflict flares up between the deputies of the Verkhovna Rada of Ukraine, some of which are in support of Kokhanovsky and the OUN (*), others in support of the "Right Sector (*)".