Today, the United Nations Day is celebrated around the world. During the existence of this international organization, it was able to unite 193 states and public entities in its structure. At the same time, the word "unite" in this case is more a figure of speech than an objective reality. After all, as you know, the UN is experiencing the most serious problems related to the fact that the basic principles of international law are actually violated by the state, who decided that the planet belongs to him, and the UN and the UN Security Council are the structures that must fulfill his will.
UN Day is celebrated since 1948. At the same time, the holiday has a reference to the adoption of a fundamental document - the Charter of the United Nations. In 1971, the United Nations recommended celebrating this day as a public holiday.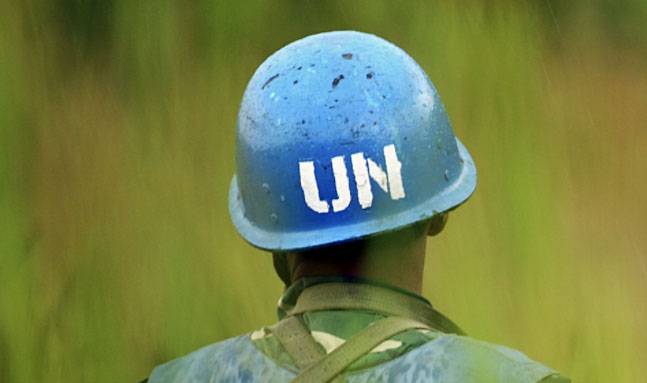 By tradition, the UN Day is celebrated by the organization itself by awarding awards and holiday concerts. In particular, the awards will be awarded for innovation and creativity, for gender equality and parity, for the implementation of ideas of effective work.
In the meantime, the UN will enjoy concert performances and hand out medals and prizes, bloody conflicts continue to rage around the world, in the resolution of which the Organization is openly less and less involved. The UN is actually not making any efforts to resolve the conflict in the Donbas, it is far from widespread activity in organizing the delivery of humanitarian aid to the territories freed from terrorists in Syria.
Therefore, on UN Day, I would like the officials of this Organization to first think about the role of the UN in the modern world and come to understand that the UN is a supranational and supranational structure.