The machine gun is the concentrated essence of the infantry. This conventional saying perfectly describes the significance of this type.
weapons
.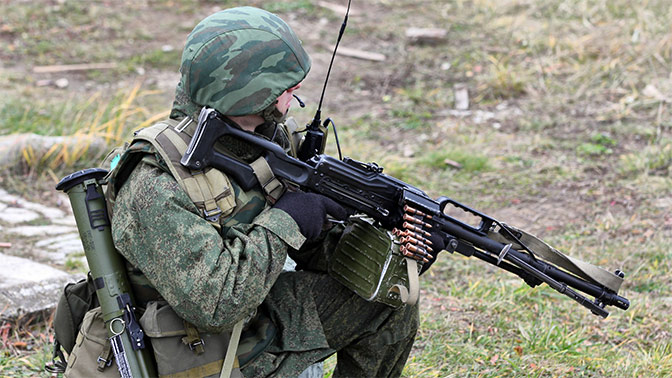 The standard "machine-gun" target is familiar to anyone who served in the army. For all that, this weapon of support remains in the shadow of the "younger brothers" - some pistols and machine guns are more popular than Hollywood stars, but machine guns are much less often remembered.
AEK 999 "Badger"
Kovrov 1999 development of the year is a modernized version of the Kalashnikov machine gun (PC) for the needs of the Interior Ministry. Since police operations differ from combined arms limited use of heavy weapons, a single machine gun is often the most powerful argument against bandits. Accordingly, the fire load increases - if an army machine gunner can still count on a pause to change the barrel, then in the case of a police assault, overheating of a single machine gun puts the whole operation at risk of failure.
You can read the full article on the website "Stars" - The kings of the fields: new Russian machine guns for the army and special forces